Anirudh Ravichander, who has bagged Ajit's forthcoming movie, is very excited to be part of the film. He also said that it is his dream to score music for a Rajinikanth movie.
In a video interview with critic and journalist Sreedhar Pillai, Anirudh said, "It was a pleasant surprise and I'm very excited about "Thala 56". Now, I'm waiting to give my best to the album."
When asked whether he is a fan of "Mankatha" star, he responded, "I have mentioned it before as well. I am a fan of Ajith sir." Anirudh says that he is getting ready for the movie.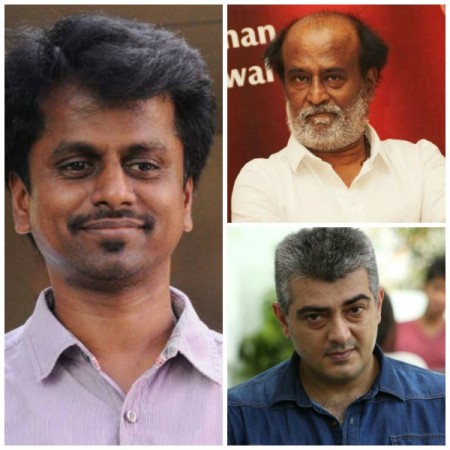 "I'm preparing for the movie," gushes the young composer. In the meantime, Anirudh has bagged Vikram's movie to be directed by Anand Shankar. Ajith and Vikram's film unexpectedly came his way.
"Ajith and Vikram films were not planned and they came suddenly," says Anirudh, who had a fantastic year in 2014. "I am so happy and 2015 looks brighter than 2014," he adds.
In the same interview, he was asked whether he is going to compose music for the proposed Rajinikanth-AR Murugadoss film, to which he said that every music director dreams of composing for the superstar's film. The biggest feat for any musician is to work in Rajini's film.
Anirudh concluded, "I wish the offer comes my way. Last year it was Vijay sir's film. This year it will be Ajith and Vikram films. The ultimate pinnacle for any music director is to compose music for a Rajinikanth film. I am really wishing that the project comes my way. It would be a great honour to compose music for his film. It will be a dream come true for me."
The young music director shot to fame with his debut movie "3". It was the "Kolaveri di" song from the Dhanush's Tamil movie, which garnered him nationwide popularity. In his three-year old career, he has become one of the most sought after composers in Kollywood.