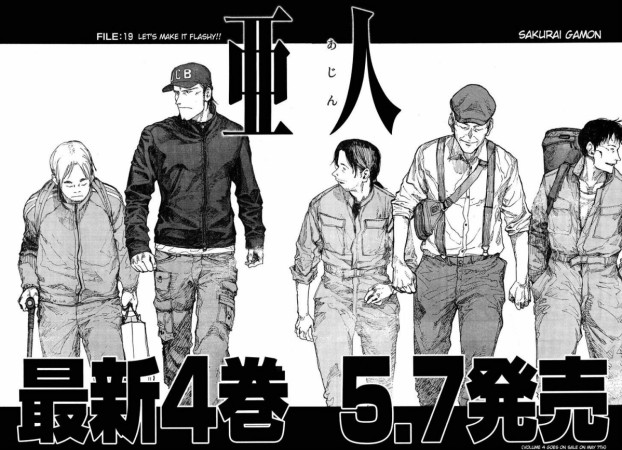 Anime has a new address in the country, as Netflix India is actively streaming some of the most popular anime shows for fans a.k.a. "otaku" (Japanese term for people who are obsessed with anime and manga)
The viewers in India are not unfamiliar with anime series as they have been watching some of the highly anticipated ones like "Dragon Ball Z," "Cardcaptor Sakura," and "Pokémon" for years. However, in recent times, anime has witnessed a new level of popularity and fandom worldwide, and India is undoubtedly not untouched by it.
Netflix was launched in India in January 2016, and has been providing streaming services very similar to its U.S. counterpart. For the platform's subscribers who are looking forward to watch their favourite anime shows, here are some of the must-watch series they can stream on it.
Ajin: Demi-Human
The series tells the story of Kei Nagai, who finds out that he is blessed with immortality and belongs to the race of "Ajin." However, soon he becomes a wanted criminal as the Ajin are considered outlaws. In his quest to find the truth behind his origins, Kei is accompanied by his best friend Kaito.
Akame ga Kill!
The story explores the adventures of Tatsumi, a young villager who journeys to the Captital in order to earn money for his home. However, once in the Capital, he realises that corruption has engulfed the area. Soon, he is discovered by an assassin group, known as Night Raid, that recruits him for fighting against the corrupt Empire and end its atrocities.
Soul Eater
The series is set at the Death Weapon Meister Academy and revolves around three teams, each in the possession of a weapon that can transform people into humanoids. The teams are on a journey to collect the souls of 99 evil humans and one witch.
Mushi-Shi
A primitive race of creatures with supernatural powers, known as Mushi, inflicts pain and suffering on people, who are oblivious to their existence. However, there are others who can interact with them. Ginko is one such person who travels to different locations in order to study the creatures and protect the people from them.
Rurouni Kenshin
The story of the anime follows the exploits of a former assassin named Hitokiri Battosai who hails from Bakumatsu. Set in the Meiji period, the show follows the assassin who disappeared after his work against bakufu and returned as a wandering samurai, Himura Kenshin, who protects the people with a vow of never killing anyone in his life, ever.
Besides these series, Netflix is all set to stream its original anime series, too, named "Perfect Bones." The streaming service is producing the anime in collaboration with the studio behind "Ghost in the Shell." With all the recent developments, it won't be a surprise if anime emerges as the next genre for binge-watchers soon.