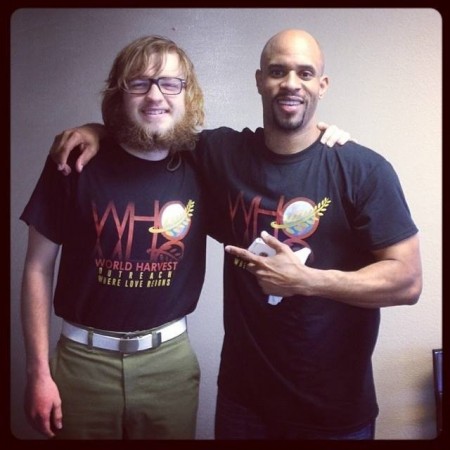 Angus T. Jones, who rose to fame as Charlie Sheen's character's nephew Jake in "Two and a Half Men", left the show nearly a year back after bad-mouthing it. And it seems like he is still not done speaking out against the sitcom.
In a recent interview with KHOU Television in Houston, Jones once again expressed his displeasure with "Two and a Half Men", saying that it trivializes important topics.
Jones was a part of the show for 10 years until a YouTube video surfaced of him calling the show filth and asking people to refrain from watching it. The video, who had rediscovered his Christian faith that year, was posted by the Alabama-based church Forerunner Chronicles.
Jones, who was one of the highest-paid child actors at the time, later apologized for the comments but in the recent interview he noted that he does not regret what he said.
"You know, that's his like, his baby," Jones said, referring to Chuck Lorre, producer of the show. "And I just totally insulted his baby and ... to that degree, I am apologetic but otherwise, I'm not ... I don't regret saying what I said."
Here are some reasons why Jones might still hate the show.
The show makes light of serious issues
Serious issues such as sexually transmitted diseases and prostitution are often dealt lightly on "Two and a Half Men", and this made Jones uncomfortable.
"It was difficult for me to be on the show and be part of something that was making light of topics in our world where there are really problems for a lot of people and I was a paid hypocrite because I wasn't OK with it but I was still doing it," Jones said in the KHOU interview.
The show is filth
"Two and a Half Men" is now in its 11th season and the Parents Television Council has labeled the show as unsuitable for children. According to them, the show is filled with foul language and viewers are constantly bombarded with sexual jokes and scenes. This might be one of the reasons why Jones requested viewers to "stop filling your head with filth" in his 2012 YouTube appeal.
The show is not in alignment with his religious beliefs
"You cannot be a true God-fearing person and be on a television show like that. I know I can't. I'm not okay with what I'm learning, what the Bible says, and being on that television show," Jones said while bashing the show in 2012.