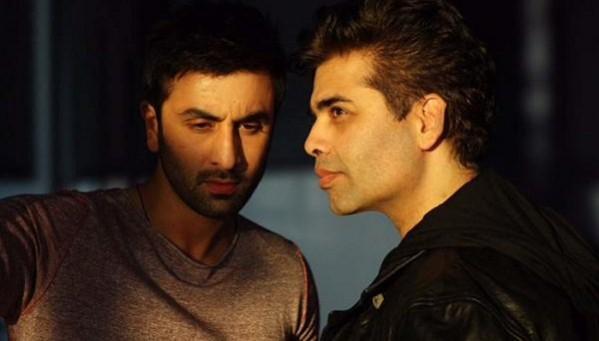 Filmmaker Karan Johar is everyone's favourite. He is a well-known director, producer, talk-show host, judge and also, an actor. Now, the celebrity has turned Radio Jockey (RJ) as well.
He has joined hands with a leading FM channel as a 'love guru' who give relationship advice to people. Like his other ventures, this one too looks – ore we can say 'sounds' – quite amazing.
Karan has given his own touch to the RJ role in the show as he added his famous rapid fire section to it. But the twist is the callers will have a rapid fire round with KJo.
And the outspoken Karan has all the answers. Recently, in one of these rounds, Karan revealed that once he got angry with Ranbir and shouted at him. Apparently, Ranbir took Karan's phone and read all his personal messages, which irked the director.
Here are the questions asked by callers and what Karan replied:
Caller: Which is the most important relationship boundary for you?
Karan: Privacy. I think you can't cross this boundary as this is the most important one.
Caller: Which Bollywood star has no boundaries?
Karan: Ranbir Kapoor
Caller: Have you ever caught someone checking your phone without your permission and what did you do?
Karan: Ranbir Kapoor. I shouted at him but he managed to break the code of my phone. I changed that code and he even got that code. So, I don't know how he manages that but I think he works for the company that makes my phones.
Caller: Which Bollywood couple needs to set better relationship boundaries?
Karan: Anyone who is in a relationship with Ranbir Kapoor.
Karan and Ranbir have worked together in two movies, Bombay Velvet and Ae Dil Hai Mushkil. The duo will reunite in Ayan Mukerji's Brahmastra.