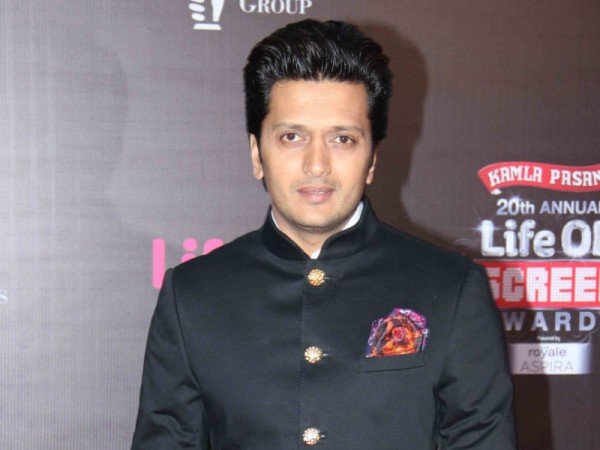 Two stars of "Housefull 3" -- Riteish Deshmukh and Lisa Haydon -- recently attended an interview with a radio jockey at Radio Mirchi 98.3 FM. A video has come up that shows Riteish losing his cool and throwing water from a glass on the face of the RJ.
The video starts with the RJ introducing Lisa to his listeners as Riteish was not in the room at that time. Later, Riteish returns back to the room, after a washroom break, and insists the RJ to start the interview, ignorant of the fact that the interview was already started in his absence.
This irked the actor and he got into an argument with the RJ and ultimately threw water from a glass on his face, leaving Lisa shocked. Sensing things went out of control, Lisa asked Riteish to leave and just when they were about to move out, the RJ revealed that it was just a prank. Apparently, it was a prank played by the RJ and the "Housefull 3" actor on the film's actress Lisa.
Makers of "Housefull 3," starring Akshay Kumar, Riteish Deshmukh, Abhishek Bachchan, Lisa Haydon, Nargis Fakhri and Jacqueline Fernandez, are leaving no stone unturned for the promotion of the film. It is third instalment of the popular franchise and there is a lot of hype around the movie.
First two parts of the franchise were much successful and the buzz is that "Housefull 3" will cross Rs. 100 crore mark at the box office. Produced by Sajid Nadiadwala, the movie is set to be released on June 3 this year. Check the video where Riteish and the RJ prank on Lisa: