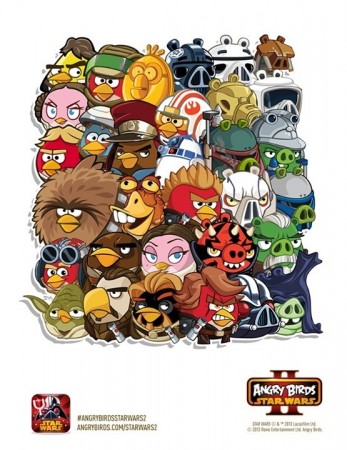 Angry Birds Star Wars appears to be gearing up to be catapulted into the next-generation consoles, Xbox One and PlayStation 4.
The game was listed in the North American Entertainment Software Rating Board (ESRB) early this week and in the Brazilian classifications board was listed since 19 July.
Activision, the game's publisher, did not reply when asked to comment on these listings, Joystiq reported.
Angry Birds Star Wars, which released on the current generation consoles in November 2012, is a puzzle video game and a crossover between Disney's Star Wars franchise and Rovio's Angry Birds video game series. The game has levels where players put Rebel Birds in slings and shoot them to kill the evil Imperial Pigs.
Game Plot:
"During the battle, Rebel spies managed to steal secret plans to the Empire's ultimate weapon, the PIG STAR, and are racing to deliver the plans to the Rebel Birds," said Activision in Google Play.
"Use the Force, wield your lightsaber, and blast away Pigtroopers on an intergalactic journey from the deserts of Tatooine to the depths of the Pig Star -- where you'll face off against the terrifying Darth Vader, Dark Lord of the Pigs!"
Game Play:
The game will be played on both land and space. Players will begin their journey with Tatooine and move to Death Star and then to Hoth and Dagobah, and ends at Cloud City. All the birds in the game will have special powers except the Blue Bird. Players can also call for help from Millennium Falcon when they find a tricky level.
Players will also be able to unlock the R2-D2 and C-3PO bonus levels and can gain access to Golden Droid level, on the basis of the stars earned.
Presently, there are seven episodes on most of the platforms: Tatooine, the Death Star, Hoth, Cloud City, Boba Fett Missions, Moon of Endor, Path of the Jedi and the Golden Droid bonus levels. Players have to meet certain requirements to unlock Path of the Jedi and Boba Fett Missions.