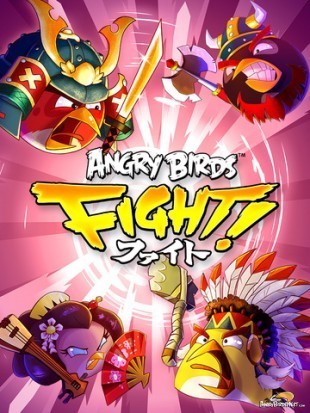 Angry Bird game developer Rovio is all set to launch its next game. The new game, Angry Bird Fight!, will be based on similar Puzzle-RPG mechanics and will also put through a lot of head-to-head actions with different players or the game controlled rival.
The teaser video is pretty weird and retains the fun flavour of Angry Bird games. It starts with 3 characters in suits and sitting in a press conference-like environment. All the 3 characters can be seen apologising for some unknown reasons. In the end, once the characters bow down their heads, they transform into angry bird characters and vanish.
In the description of the video, Rovio writes "We're sorry, we're sorry, we're sorry for all the teasing! We just keep seeing matches in the weirdest places. While these salarymen are fighting to save face, the birds and pigs of Angry Birds Fight! are facing off in the most frenzied puzzle battles this side of Piggy Island (or any side of Piggy Island really). Get ready for the action – coming to select areas this spring!"
Angry Birds Fight! is a tile matching and role playing game and is the eleventh game of the Angry Bird series. The players need to play a match-3 game to collect as many Angry Birds they can. These birds will help the player to defeat the enemy.