Imagine you want to travel from Mumbai to Goa. The best but mundane option will be a flight. If you like to drive, you may go for a road trip that has umpteen number of hairpin turns. However, if both the options are not exciting you, how about a journey on sea route a seven-deck luxurious cruise? Sounds exciting? Then it's time for that adventure.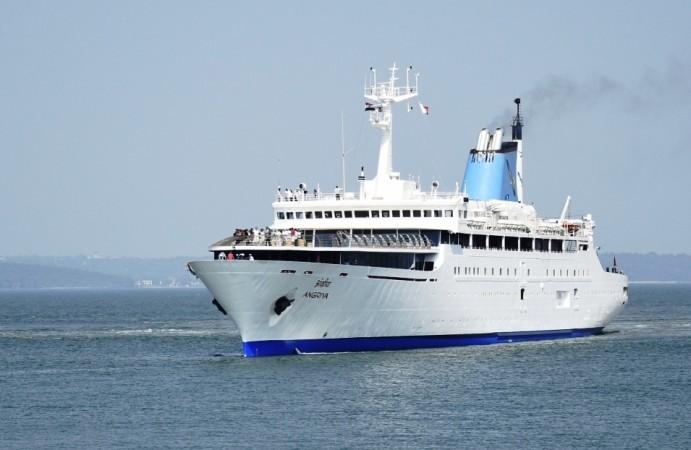 India's first domestic luxury cruise liner, Angriya, has been launched as a joint venture by Mumbai Port Trust and Angriya Sea Eagle Pvt Ltd. The first commercial service was flagged off at 4 pm on Wednesday (October 24) from Mumbai. After 14 hours, Angriya will reach Goa on Thursday morning at around 9 am, giving the passengers majestic views that include sunset and sunrise.
The luxurious 131-meter long passenger ship built in Japan has many recreational options to make the journey memorable. The cruise liner has bars, restaurants, swimming pool, spa and discotheque that can serve about 400 passengers on the journey.
Want more detail? The Angriya service offers all kinds of cuisines, including west coast delights. Six unique bars with the view to Indian sea and open deck facility for a 360-degree view cannot be missed.
Don't forget to book in advance for spa and discotheque though. If cruise wedding something in your wish list, one of the two restaurants on board can be expanded to organise wedding parties or corporate meetings.
If kids are accompanied by you, an array of options like a library, curio shop, museum and other are also set on board to roam around.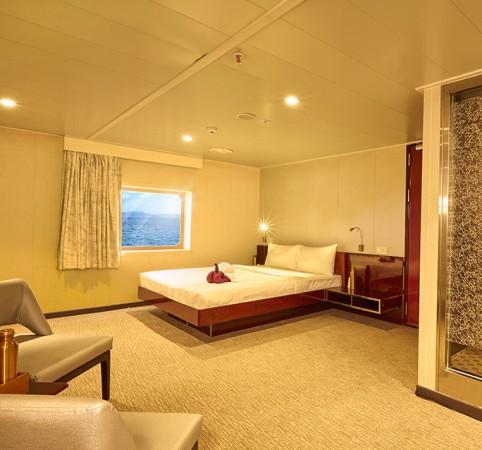 You will have to pay Rs 2,000 per person for food during the trip that covers tea, juice, snacks, buffet dinner and breakfast. In addition, you can choose from Rs 4,300 for a dorm to Rs 7,650 for a double room for your stay. Yes, it's expensive than off-season flight service.
Angriya is powered by two Pielstick 18PC 2-6 engines generating 27,000bhp of power. The cruise liner can achieve a speed of 25 knots. If you are willing to walk around the entire ship during the voyage, you will cover about 4 km.
From Goa, it departs at 4 pm and reaches Mumbai at 9 am. Bookings can be made via the website of Angriya Cruise.