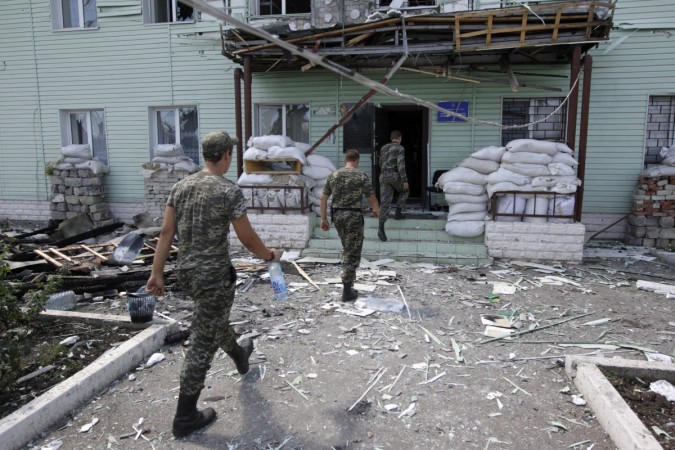 West has hit out at Russia in response to reports on Friday that Russian military vehicles have crossed the border into Ukraine using 'humanitarian intervention' as a pretext to invade the country.
The US ambassador in the UN, Samantha Power said that such intervention would be "completely unacceptable and viewed as an invasion of Ukraine" the BBC reports.
In a statement, the UK Foreign Secretary, Philip Hammond urged Russia to "avoid any provocative actions".
"Along with our G7 and EU partners, we have consistently called on Russia to stop the flow of weapons across the border and made clear that the international community will increase the cost to Russia if it fails to take steps towards de-escalation," Hammond said.
"If Russia is really concerned about the welfare of the nearly 7 million people in the Donbas region, it should immediately cease arming separatists so that the Ukrainian authorities can restore law and order."
This comes after the Russian defence ministry said earlier that the military exercises in southern Russia had ended and that forces were returning to their bases.
NATO has however argued, citing various evidences, that Russia has amassed about 20,000 troops near the border with Ukraine. US and the UN imposed the toughest sanctions since the Cold War era, triggering a retaliation from Kremlin this week, with Russia banning on most food imports from the US and EU.
According to reports, Russian investigators have arrested five Ukrainian army officers as they were accused of using heavy weapons and killing civilians in their operations in Ukraine's Luhansk region.
They were among 400 Ukrainian soldiers who crossed the border in order to escape the fire from rebels on Sunday, the BBC reports.
There has been no clarity on what grounds Russia can prosecute the officials who have denied the charges.
Russia's powerful investigative Committee (SK) said in statement on its website, that the five Ukrainian officers had been detained following questioning of 400 soldiers from the 72nd Brigade and Ukrainian border guards.
About 1,500 people have been killed since Ukraine's new government sent forces into the east in April in its ambition to put down an armed uprising by the separatists.