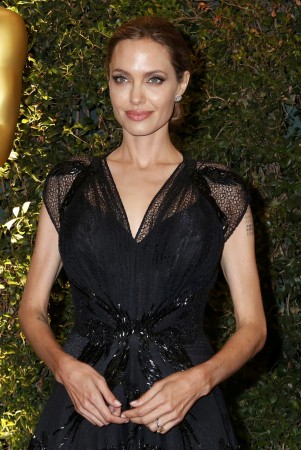 Disney unveiled the full and extended version of the teaser of its upcoming fantasy flick "Maleficent" on Sunday at the 56th Annual Grammy Awards, during a commercial break.
The trailer of "Maleficent" shows Angelina Jolie, who plays the diabolic villain from the classic fairytale "Sleeping Beauty", at her evil best. The scary footage features Lana Del Rey's unique version of "Once Upon a Dream" playing in the background, giving the video the perfect horror leverage it requires.
The first teaser of "Maleficent", which came out Nov. 2013, was the harbinger of the foreboding evil. The film is set to release in theaters on May 30, 2014.
"Maleficent", based on the 1959 classic "Sleeping Beauty", is not a lives-happily-ever-after story. The movie shifts focus, for the first time, on one of the most nefarious villains of classic Disney tales. The story explores elements of betrayal, hatred, revenge and the fight for power.
The new trailer gives us a peek into Maleficent's side of the story. The footage also shows a Narnia-like war between the human kingdom and the forest kingdom. Princess Aurora, in all her goodness, is caught between the two kingdoms as she has grown to love both equally. And there is the classic spindle, with its sharp and pointy needle.
Jolie manages to portray the haunting witch convincingly, while Ellie Fanning plays the innocent Princess Aurora or Briar Rose.
While Jolie definitely nailed it with her deviously beautiful smile, Lana Del Rey's version of the classic song is the icing on the cake.
Check out the trailer below:
Roping in famous singers for their movies has been a long-followed tradition in the Disney camp. Be it Ashley Tisdale's "Kiss the Girl" for "The Little Mermaid", Christina Aguilera's "Reflection" for "Mulan" or Mandy Moore's "I See the Light" for "Tangled", the sound track for the movies has always been a great hit with the masses.
Lana Del Rey's version of "Once Upon a Dream" is eerily wonderful. Her version is available for a limited period on Google Play, on Feb.3, 2014.