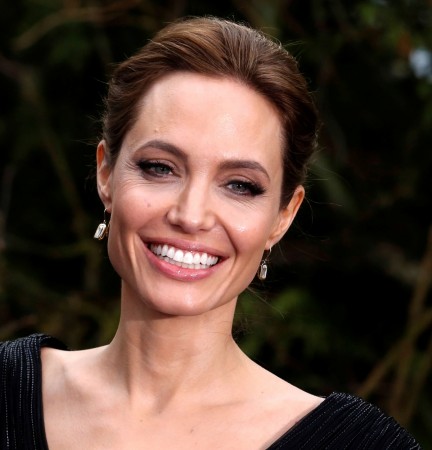 Angelina Jolie, the "Tomb Raider" actress, opened up about her three-month-old marriage to Brad Pitt on the Today Show. She said marriage had indeed changed the couple's relationship and she wanted to be a "better wife".
Jolie and Pitt have been together for more than 10 years. The couple has kids and been living together for years now, the wedding somehow tweaked their relationship, Jolie confessed.
"It did change in just a feeling of that security and comfort that we always had but that recommitting after ten years of being together," Jolie said on The Today Show.
"...it was all of us agreeing to be together and to commit to this life together — not because we had to, not because anything was missing in our lives, but because we were absolutely sure. It was really lovely, it was a lovely day," Jolie recounted her wedding day referring to the fact that their children wrote some of the vows.
Jolie also added that the marriage has changed her mindset in various ways. Her wedding to Pitt now makes her want to be a "better wife" to him but he understands her limitations and doesn't push so much.
"I think we have more moments where I say, 'I'm going to be a better wife. I'm going to learn to cook,' and he says, 'Oh honey, know what you're good at, know what you're not,'" she said.
"But I do have my, 'No, no, no I'm going to get this wife thing down,' but he knows my limitations and where I'm a good wife and a good mom."
Jolie and Pitt started filming their second movie "By The Sea" together on the first day of their honeymoon. "By The Sea" is being directed by Jolie herself and is a drama flick about a troubled marriage.
"It felt like the appropriate thing to do on our honeymoon. We wanted to try things; we wanted to push each other; we wanted to be artists and see what we could make. I'm sure I had many moments with the actor, and I'm sure he had many moments with the director," she said of shooting "By the Sea" for their honeymoon.
Like every other couple, Jolie and Pitt have their ups and downs. Recently, the couple was spotted getting into a heated argument in Australia. By the end of the argument, Pitt walked out annoyed and Jolie had to light up a cigarette to calm down.
"When Brad threw up his arms, you could see the frustration on his face. He was clearly exasperated with her. They kept talking over each other and putting their hands up in anger. They were upset but getting nowhere. Angie looked like she was on the verge of tears," an insider source told In Touch Weekly Magazine, which also has some exclusive pictures of their fight.
Pitt and Jolie's relationship has only strengthened over time. Earlier this year, a love letter that Pitt reportedly wrote about Jolie surfaced.
"I lost hope and thought that we'll get divorced soon...But then I decided to act on it. After all I've got the most beautiful woman on the earth," part of the letter read.