Angelina Jolie is reportedly worried about Brad Pitt and she wants him to be careful while choosing new film projects. The humanitarian is apparently not happy with his recent team up.
The 53-year-old actor and producer has signed for a potential role in director Quentin Tarantino's next movie and his estranged wife is seriously concerned about it. People close to the actress claimed that she is not thrilled to hear about the collaboration.
"Angelina has heard the buzz about Quentin wanting Brad for his new movie and she is not pleased. She's worried about what kind of influence Quentin will be on Brad. He's a bit of a partier in her opinion and not someone Brad should be spending time with, period," a source told Hollywood Life.
Also read 7 celebs who admitted to using cocaine
The industry insider also claimed that the mother of six has no plans to rekindle a romance with her former lover. "She'll leave it up to Brad to make the decision. You can bet that she'll have a lot to say if he does sign on to work with Quentin again," the source added.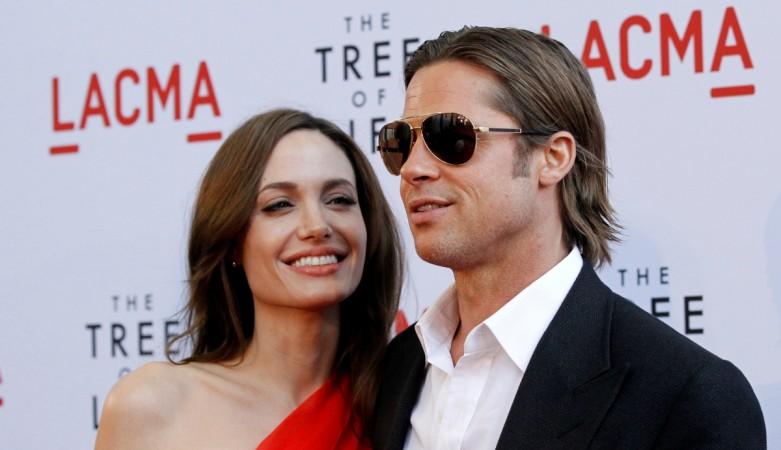 Meanwhile, people close to the Allied star claimed that he is getting used to his new life and is really happy as a single man. According to the informer, the actor is not really affected by his painful break up from Jolie.
"Brad has always been in good shape for all his life so it was easy to bounce back into the body he has now. He is happy, relaxed and is now getting familiar with his new life as a single man. The way he looks is not a revenge body at all, he just wants to live healthily and be happy. And that is exactly what is happening and his body is benefiting from his healthy lifestyle. Plan to see this Brad Putt for a long time," the source said.