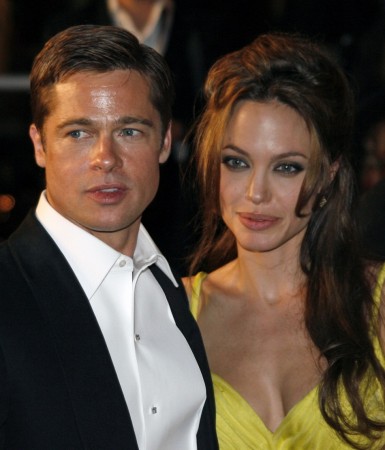 Brad Pitt and Angelina Jolie are moving ahead with their divorce proceedings. However, the rumors and speculations about their personal lives are not subsiding anytime soon. A recent report allegedly suggested that Angelina Jolie is reportedly throwing away Brad Pitt's personal items as she wants to remove everything that belongs to her estranged husband. The report, however, was later debunked by Gossip Cop.
After spending more than a decade together, Brad Pitt and Angelina Jolie announced in 2016 that they are ending their marriage. During that time, the main question in everyone's mind was about the future of Brad-Angelina's six children. Ever since then, Mr. & Mrs. Smith co-stars are battling over the custody of their six children.
As of now, Brad Pitt and Angelina Jolie are living in their separate houses and focusing on their respective career. However, a report from RadarOnline allegedly suggested that Angelina is reportedly throwing away Brad's sentimental items in the trash. As per the report, the Academy Award-winning actress wishes to clean her house from her estranged husband's memory.
"Brad left a bunch of items with Angie and the kids, like antiques and family heirlooms as well as sentimental trinkets and old toys from his childhood — and she tosses anything of Brad she finds straight into the trash, without hesitation!" claimed the alleged insider.
As per the alleged source, the former couple has already mentioned their important items to their respective divorce lawyers. At the same time, there are few items which did not make it to the list and now it is up to Angelina as what she wishes to do with them.
"But with the way she feels about him right now, she feels no need or desire to play nice," concluded the tipster.
The fact-checking website, Gossip Cop, pointed out that RadarOnline's report is untrue as Angelina Jolie is not living in a home which she once shared with her estranged husband Brad Pitt. Back in 2017, the By the Sea movie actress bought an estate in Los Angeles where she currently lives with her six children. After checking on with Angelina's source close, Gossip Cop further reported that RadarOnline's report is ridiculous.