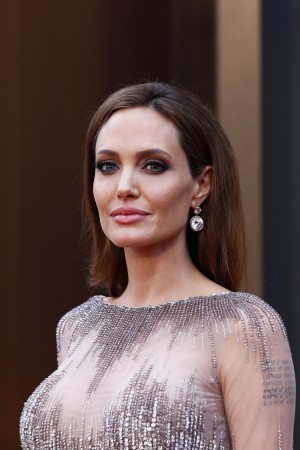 Angelina Jolie is planning to sue Daily Mail for publishing a video, which showed her at a time when she was addicted to heroin in the 1990s.
The UK daily had claimed that the footage was taken from the National Enquirer and featured a conversation between Jolie and her father Jon Voight.
The video was reportedly shot by a man, who used to supply cocaine and heroin to the actress. It is believed that Jolie was high on heroine, when the video was shot.
According to London Times, the Oscar-winning actress is upset with the Daily Mail and is planning to take legal action against the publication. The actress insists the publication of the video was a "gross violation of privacy".
The 16-minute video, reportedly shot by former drug dealer Franklin Meyer, was published on 8 July in Daily Mail.
The Daily Mail article titled Bloodshot hollow eyes, emaciated arms and rambling on the phone: Haunting video of Angelina Jolie the heroin addict has severely been critized by many for being in bad taste, especially as Jolie has come a long way since then and is now leading an exemplary family life.
The video showed the now 39-year-old actor living in a dingy, dirty apartment. It also showed a red-eyed Jolie picking at 'her skin with her dirty fingernails'.
Angelina has spoken out about her 'dark past' of being addicted to heroine and cocaine, in several interviews.
Meanwhile, this is the second time in the last few days that Daily Mail is being taken to task by a Hollywood celebrity.
Recently, George Clooney had hit out against the UK daily for a "fabricated story" about his mother-in-law and her religion, which he claimed put his family at risk.
The daily had claimed that Clooney's fiance Amal Alamuddin's mother Baria had objected over the match. Their report went on to claim that Baria was a Druze, which is a very secretive sect that had religious traditions that "end up with the death of the bride".
But following Clooney's editiorial piece in USA Today, the daily was forced to issue an unconditional apology to the star.