Angelina Jolie might be regretting her decision of splitting up with Brad Pitt but recent reports suggest that she does not even give a second thought about hurting Jennifer Aniston or what the latter thinks of her.
Brad and Angelina started their romance even before his divorce with Jennifer was finalized. At a time when Jen and Brad were the most popular couple in Hollywood, people accused Angelina of breaking them up. She was labelled a "homewrecker" but it did not seem to affect her at all.
As soon as Brad and Jennifer were officially divorced in 2005, the news of Brad and Angelina's budding romance made headlines. The mother of six has no guilt whatsoever for hurting Jennifer. A source close to Angelina told HollywoodLife, "Angelina has many regrets after leaving Brad, but the one thing she has never felt terrible about was any bad feelings Jen Aniston may have towards her."
Angelina contemplates on how things could have been better with her and Brad, or how she could have saved their marriage. But the Salt actress was never concerned about how her actions may have hurt Jennifer.
The source continued, "Angelina wonders how she could have communicated with Brad more, or how she could have helped him battle his demons better. So many things Angelina questions and or feels regretful about concerning their relationship still haunt her, but she never worries about how her relationship or divorce may have affected Jen. Angelina simply never really worries or ever really thinks about Jen."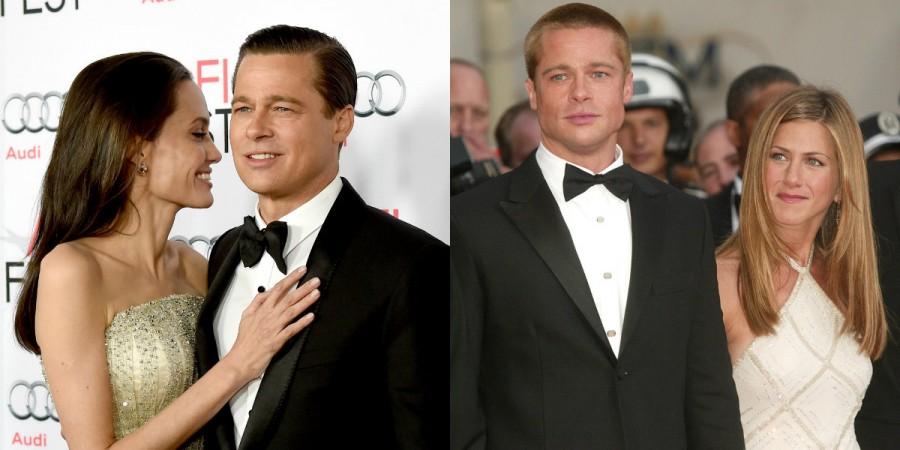 Brad has always claimed to be faithful to the Friends star for as long as they were together and only started seeing Angelina after their split.
Angelina gave an interview to New York Times in 2008 saying that she and Brad fell in love while filming for Mr and Mrs Smith. Not a lot of people get to see a movie where their parents fell in love," she said.