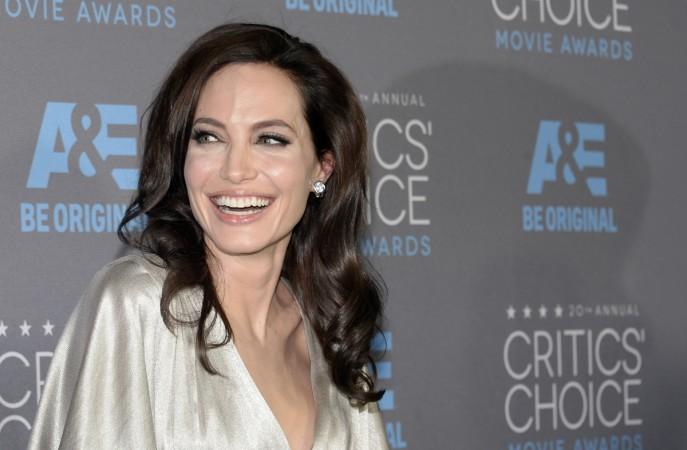 Actress and filmmaker Angelina Jolie recently opened up about her glamorous career and spoke about her future plans. There are many things on her bucket list and the one thing that could be really surprising to her fans is that she wants to take a break from the limelight.
The former wife of Brad Pitt began the conversation by talking about her charity work. The actress revealed that she really enjoys associating herself with the entertainment industry and the reason is that it helps her to contribute creatively "that can in turn fund development programs and help other people."
"It is a joy to be an artist but it doesn't mean very much unless that work is somehow useful in some way and contributes to others. Because just being creative or just making money adds up to a very empty life if it has no purpose," the mother of six told Hello Magazine.
Angelina is known for supporting several charitable associations, including ONE Campaign, (United Nations International Children's Emergency Fund) UNICEF and (United Nations High Commissioner for Refugees) UNHCR. She revealed that many of her charity works are inspired by her children, who are from different parts of the world.
Also Read: Angelina Jolie goes uber sexy for Guerlain's perfume ad
Last month, the 41-year-old Oscar-winning actress teamed up with French cosmetics brand Guerlain for the promotional activities of their latest fragrance collection called Mon Guerlain. She donated the entire ad campaign fee to charity.
Brad Pitt's ex-wife believes that some of their children might also be interested in her international works and she would be really happy to partner with them. "I will spend my days travelling from country to country to visit our children, who I expect will live around the world," Jolie added.
The filmmaker wrapped up the interview by indicating that she could be less involved in the film, as she revealed that her focus will be more on family and foreign affairs in the future.