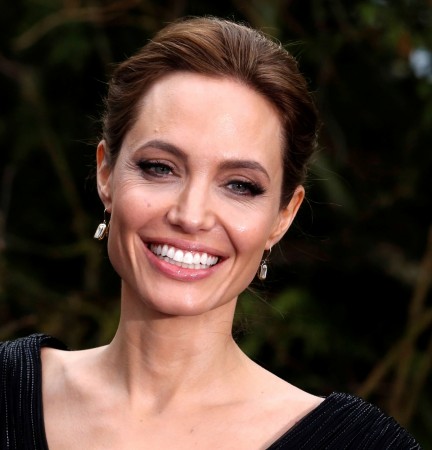 Angelina Jolie took time to film a clip blaming chicken pox for not being able to keep her work commitments, dismissing rumours that she was hiding from the press following the leak of an email exchanged by Sony bosses that revealed what they really felt about Brad Pitt's wife.
However, a body language expert feels that the video contains sufficient proof to prove that Jolie was lying about contracting chicken pox. One, for instance, is the absence of any signs related to eye irritation, which is common in people suffering from chicken pox, said body language expert Patti Wood.
"There are a couple of physical things that are obvious," she told Radar Online. "When you have chicken pox you typically have itchy eyes and eye irritation. I don't see any indication of irritation in the eyes. Sometimes there should be throat issues. Her voice is lowered but I don't hear any paralanguage nuances in her voice. Her voice is not raspy. I don't hear any true pain."
Also, Jolie beginning the video saying "I want to be clear and honest," indicates that she wants to do just the opposite of what she claims, believes Wood.
" That retreat is limbic brain primal response. It is a flee response. She is fleeing from the truth. If someone is sick their verbiage is not typically 'I want to be clear and honest.' People that are truly sick don't need to say that they are truly sick. Usually your first emotional response is 'I'm sorry.' You want to get that out because that is how you truly feel."
The actress' "ironic smile" when she says the words chicken pox also does not reportedly relate to that of a person who is not keeping well.
The recent hacking of Sony emails has revealed what studio bosses actually think of Jolie, who has been called a minimally talented spoilt brat. Soon after, the actress is said to have had an awkward run-in with Sony CEO Amy Pascal at The Hollywood Reporter's Women in Entertainment Power 100 breakfast in Los Angeles on Wednesday and Jolie was also no-show at a Q&A session held on her film "Unbroken" the following day.
This, coupled with the fact that "Unbroken" was not chosen for a Golden Globe or a SAG Award last week, has sparked speculation that she is hiding from the press.