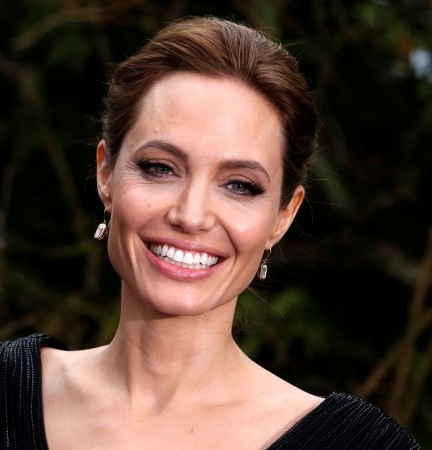 "Maleficent" actress Angelina Jolie said in a YouTube video released by Universal Pictures on Friday that she is down with chicken pox and will not be attending the upcoming events to promote her World War II drama "Unbroken".
"I just want to be clear and honest why I will be missing the 'Unbroken' events in the next few days, which is that I found out last night that I have chicken pox," Jolie said.
The statement comes just days after the 39-year-old actress was at the centre of the Sony hacked email leak in which the studio's movie chief Amy Pascal and producer Scott Rudin exchanged mails where Jolie was referred to as a "minimally talented spoiled brat".
The mother-of-six seemed to have spots all over her.
"So, I will be home itching and missing everyone and I can't believe it because this film means so much to me. I just can't believe it, but such is life. There it is. Send everyone my love and I hope everything goes well," she further said.
The movie is based on the biography of Olympic runner Louis Zamperini that was originally written by Laura Hillenbrand. It shows the torture that Zamperini was subjected to during his time in a Japanese prison. Post a plane crash during World War II, the veteran spent 47 days in the Pacific Ocean after which he was captured by the Japanese authorities. He was sent to a labour camp and spent more than two years there. The movie shows the cruelty of some of the imperial officers.
Despite drawing criticism from Japan's nationalists, Jolie said that the movie was very close to her heart and she would try her best to promote it on a wider scale.
According to Universal, she also said: "You have to laugh at the timing. I was sure nothing could stop me from supporting Unbroken. I am heartbroken to miss our premiere, most of all the chance to be there with Louie's family, Phil's daughter Karen, veterans and all the guests who are coming."
Universal Pictures also released a statement in response to her announcement: "We all wish Angelina a speedy recovery and look forward to her returning to her work very soon. She is in very good spirits, considering after two years of hard work, she will not be there the night it finally premieres."
The video is below: