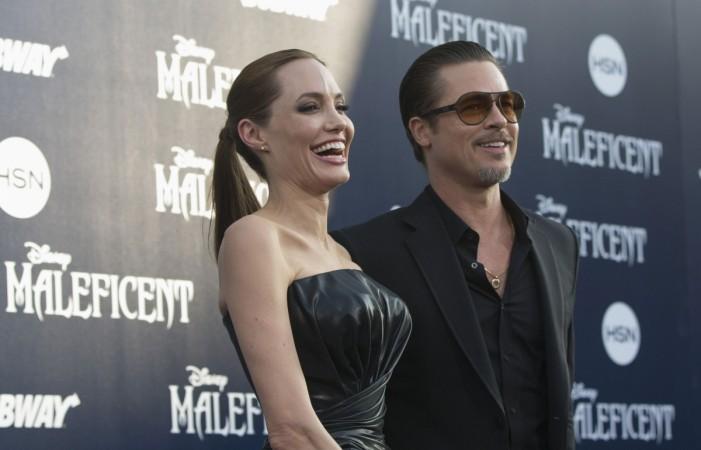 Real life couple Angelina Jolie and Brad Pitt is all set to reunite onscreen for a new movie titled, "By The Sea". Interestingly, the 39-year-old actress has written the story of the film besides directing it, while her long time partner is the producer.
"I am very happy to continue my relationship with [Universal Pictures chair Donna Langley] and the entire Universal team as I finish Unbroken and begin work on By The Sea, " said Jolie in a statement obtained by E Online. "They have created a very special place for storytellers, and I look forward to the continued passion and support they have provided to me as a filmmaker."
Langley feels that Jolie has great story telling ability and had said that the actress is great both on and off the camera.
"Angelina continues to showcase her extraordinary storytelling abilities in front of and behind the camera and we are thrilled to extend our relationship with her on By the Sea," said Langley. "Angelina and Brad represent two of Hollywood's brightest talents and we are excited to be a part of their collaboration on this powerful piece."
Jolie told the website that she wrote the story of the film just for herself and her partner.
"I wrote something a few years ago for Brad and me. Just for fun. Just an independent little art piece. Because we don't get to do those as much as we'd like. But it's something really small and experimental," she told the website.
It's nine years since the couple was last seen together in "Mr & Mrs Smith" in 2005, so their fans will be happy to see them together on big screen.
"By The Sea" will be Angelina Jolie's third film as a director. She has directed films like "In the Land of Blood and Honey" and "In the Land of Blood and Honey," which is scheduled for release this December.