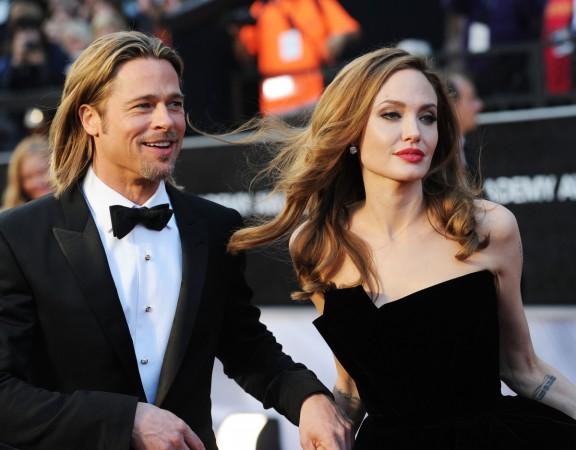 Angelina Jolie and Brad Pitt have been in the midst of their long divorce battle for about two years now. The A-List couple hasn't been able to reach a settlement in which both the parties are comfortable and hence, this battle seems never-ending.
Here are the key takeaways following their split in 2016:
Angelina Jolie filed for divorce on 19 September 2016. The actress said that this decision was made "for the health of the family."
As soon as Brangelina announced their split, US Weekly shared more details about the divorce. A source told the outlet, "They fought a lot over the years and disagreed about many things. . . . The fighting got worse and they disagreed a lot about parenting. They also fight over their schedules and politics."
A lot of celebrities were shocked with their breakup and expressed their disbelief. Chelsea Handler said, "There are rumours that part of the problem was that Brad was allegedly drinking and smoking too much weed. I wonder why he would need to self-medicate? Maybe because he could have been spending the last 12 years at Lake Como hanging out with George Clooney and Matt Damon instead of being stuck in a house with 85 kids, speaking 15 different languages. Oh yeah, and because he married a f*cking lunatic, that's why."
Three days after the actors filed for divorce, People magazine wrote an exclusive about Brad Pitt being investigated by the FBI for being verbally and physically abusive with his eldest son Maddox. Known as the Great Plane incident, the father-son duo were travelling in their private plane at that time.
Over a month and a half later, sources from LA law enforcement said that the actor will not be held accountable for such allegations as that incident never took place. Angelina's representative sent out a statement to TMZ stating, "Angelina said from the beginning that she felt she had to take action for the health of the family and is relieved that after their eight-week involvement, the DCFS is now satisfied the safeguards are put in place that will allow the children to heal."
Amid the divorce battle, the court ordered a temporary custody agreement that states Angelina will have full custody over her six children -- Maddox, Pax, Shiloh, Zahara, and twins Vivienne and Knox -- while Brad will have visitation rights.
In an interview with BBC, Angelina opened up about how the family is coping with the entire situation. She said, "I don't want to say very much about that, except to say it was a very difficult time. We are a family and we will always be a family, and we will get through this time and hopefully be a stronger family for it. Many, many people find themselves in this situation. My whole, my family . . . we've all being through a difficult time. My focus is my children, our children . . . and my focus is finding this way through . . . I am coping with finding a way through to make sure that this somehow makes us stronger and closer. It's been a difficult few months. Right now, I'm going through a moment when just everybody's in my room. Two dogs, two hamsters and two children at the moment. It's wonderful. But, usually, I just wake up trying to figure out who's going to get [the] dog out, who's going to start the pancakes and did anybody brush their teeth."
Angelina opened up about her health issues following the divorce and custody battle. She had developed Bell's palsy which resulted in damaged facial nerves and hypertension. "Sometimes women in families put themselves last until it manifests itself in their own health," she told Vanity Fair's September issue.
Angelina and Brad have been fighting their divorce battle for two years and have not been able to resolve it till date. Us Weekly reported that the couple may be having second thoughts about their divorce which means that they may still get back together someday.
Just when we thought the former couple had started to resolve their issues, Entertainment Tonight obtained documents of the custody battle case that mentioned Angelina blaming Brad for not paying child support for over a year and a half. "The aim of Angelina's routine court filing is to provide closure to the marriage in a way that clears a path toward the next stage of their lives and allows her and Brad to recommit as devoted co-parents to their children."