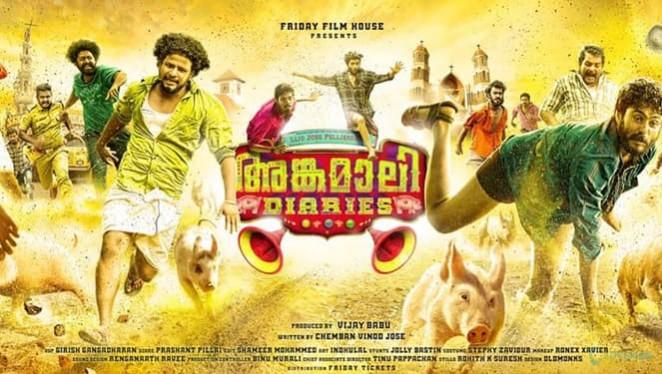 Trust me, I had my doubts: Shouldn't I wait for the movie to come out before I scramble for an interview? No, not in this click-crazy world. And as the saying goes, the early bird gets the worm. So here I'm, doing an up, close and personal with Lijo Jose Pellissery's new hero, Antony Varghese. Or so I thought.
Read: Watch Angamaly Diaries trailer: Vijay Babu, Sandra Thomas still cross with each other?
I conveniently overlooked the fact that the early bird maxim comes with a rider — the second mouse gets the cheese. And in this case, Antony doesn't want to walk into the little mouse trap of fame, but rather go by instructions from the top. He will play the waiting game, and make sure nobody moves his cheese.
And for the record, I did tap him for an interview. He politely declined. He has his reasons. So my portrait of an artiste as a young man has to wait. But then again, I could always use some grapevine, and in the spirit of Bricoleur, piece together crumbs before the toaster pops.
We are both alumni of Maharajas College. But I first met him onscreen. Not in the trailer that just landed but two years back, in his third offering, Baliyadu, a short movie directed by Vivek — another promising talent from the same campus. In fact, I watched the movie after another filmmaker suggested it. He asked me to watch it for this guy. It goes without saying, his presence was unmistakable. (Apparently, the same short film landed him his big debut in Mollywood. Actor Chemban Vinod Jose — who also scripted the movie — suggested him to Lijo for Angamaly Diaries in the light of Baliyadu.)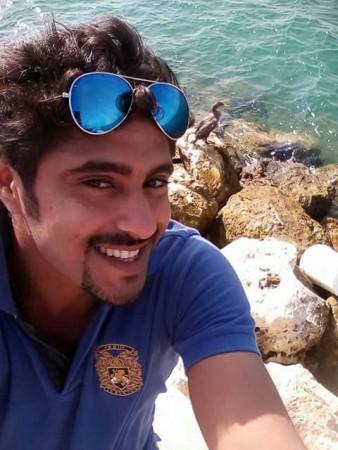 So we put on our little Sherlock caps and started digging around. The trail led us to the young film circle of Maharajas College. Most of them are nodding acquaintances, and our eyes roamed for this particular Jesus face. I first met him in person in the Durbar Hall (DH) premises. And I instantly took a shine to his heartwarming smile. We had a brief chat. I told him I liked him in the short movie. He responded with a winning smile. Then I asked him the usual, 'What do you do?'.
'Films.'
'Have you done any so far?'
'Yeah, a few shorts'.
'Do you have any film offers?'
'No.'
I let it slide.
Then in a testimony to Bader-Meinhof phenomenon, we keep running into each other. Mostly in the DH film circle. With Amar, Sajid, Sarath, Sanoop, Nikhil and the likes, the circle is oozing with talent. It's like looking at the future of Malayalam cinema through an Arri.
As months flew by, we drift into different Karmic thermals. I moved to Bangalore, and lost touch with the circle.
Then after six months or so, I heard the news. Antony has landed an LJP movie. Boy! You couldn't ask for a better introduction.
Lijo is a filmmaker who doesn't believe in templates. Every writer creates his own precursors, Jorge Luis Borges used to say. From that standpoint, his body of work is a throwback to the Eighties when KG George, Padmarajan, Bharathan, Aravindan and the likes ruled the stage: Of which he identifies with KG George the most, and rightly so. He has no respect for customary conceits, and thrashes out into new territory every time he brings out a new movie.
His first movie, Nayakan, is told in chapters — a cinematic device rarely employed in Malayalam films at the time of its release. Prior to Nayakan, the only movie I can remember using the chapter technique is TV Chandran's Dany. The movie featured Indrajith (he has figured in all LJP movies so far) in the lead role and fell flat at the box office. However, Nayakan had the signature of an auteur written all over it.
Lijo took it a notch higher with his second film, City of God. The non-linear narration, however, didn't go down well with the statistically well-off (100% literacy — God knows what that means, after all it's his country) Kerala audience. You'd think two bombs at the box office would teach him the lesson. But he just isn't the kind.
The third time, he steps into an even stickier wicket — fantasy. But this time, he makes it count. Amen went down in the annals of history as a movie that broke new grounds. He conceived an entirely new landscape — Kumaramkiri — and infused it with magical realism. With Amen, Lijo became a force to reckon with.
Apparently, expectations ran high for his next movie. The fall was even harder. Double Barrel misfired miserably. His favoured multiple storyline-plot had audience at sixes and seven. Still, the film doubles as a text book from an academic point of view. You can tell the metal of a maker from the quality of his flops.
Angamaly Diaries is his fifth movie as a director. Scripted by his childhood friend and actor Chemban Vinod Jose, the movie is a take on Angamaly's underbellies. Chemban, who hails from Angamaly, has a visceral connection with the script. He also picked the actor from his own backyard. Antony is an Angamaly product. Lijo is from the bordering town, Chalakkudy.
The only problem is trying to find out anything about the movie. The insiders back off, change the subject or when they drop a hint, it comes with caveats. But we all can wait. Spoilers are bad business for movies. And this story is about Antony.
The cavalcade of bits and pieces starts coming in from various sources — Antony met with an accident, he had a surgery, he is totally in awe of Lijo's style, Chemban's working him up, but none could be verified. Slowly, the information started to come in trickles. And the news became yesterday's, until the trailer landed.
Angamaly Diaries is a franchise of technical talent. Girish (Neelakasam, Pacha Kadal, Chuvanna Bhoomi fame) is cranking the camera, Shamir (Charlie fame) does editing, Prashant Pillai (Amen fame) is setting the movie to music, to name a few. A headload worker gave voice to the songs in the movie. The music director had shared an interesting back story on his blog.
In true Innaritu (The Revenant director) tradition, Lijo believes in editing tables and copious footage. Meaning, it will take a while before the movie hits the screens, most probably by the end of February. The shoot was over in December. If the trailer is a sign of things to come, we all stand to make the max bang out of the buck.
And let's hope, the light and sound will work in favour of the Physics graduate from Maharajas.