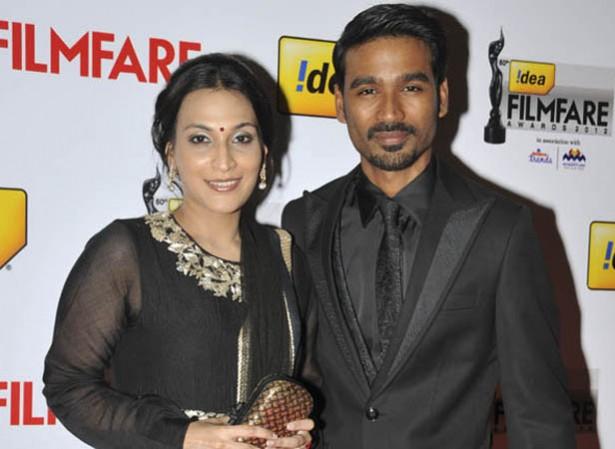 There have been reports of Dhanush and wife Aishwarya, the elder daughter of superstar Rajinikanth, facing issues in their marriage and planning to call it quits. But the "Kolaveri di" hitmaker has laughed off rumours about his split with wife.
The actor, who has been busy with "Anegan" in Tamil and "Shamitabh" in Bollywood, denied reports on the couple's split, reported Bollywoodlife. Dhanush has been busy promoting his movies.
In one of the interviews, he was asked if he had been facing marital woes to which he said that those were baseless rumours and all is well in his family. He noted that his wife was his pillar of strength and they are a sweet family.
This is not the first time that rumours on Dhanush and Aishwarya's spilt have emerged. Earlier, there were speculations, which claimed that the actor's friendship with Shruti Haasan was causing trouble in their family. Later, those rumours turned out to be false.
Meanwhile, Dhanush is getting ready for the release of two movies this month. While his "Shamitabh" will hit screens on 6 February, his Tamil movie "Anegan" will release on 13 February. Additionally, his home production "Kaaki Sattai" starring Sivakarthikeyan and Sri Divya will be releasing on 27 February.