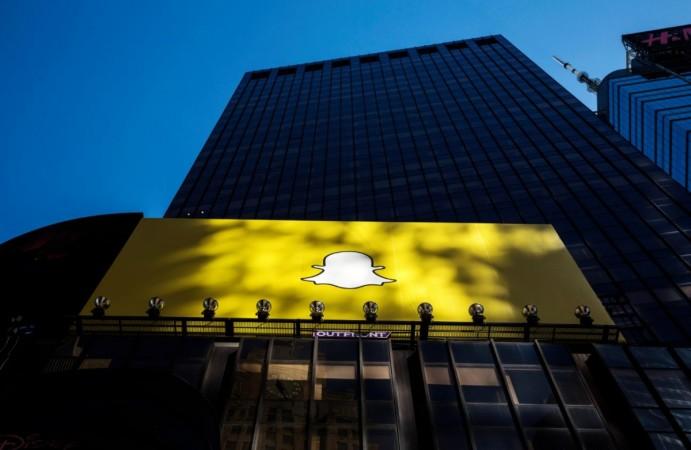 Technology giant Snap Inc. is planning to release a new update to its messenger app Snapchat to make it more user-friendly.
Snapchat in its latest earnings letter to the investors has claimed that it gained around 4.5 million new users with around 178 million Daily Active Users (DAUs), but the growth rate is lower than the company's expectation.
In a bid to reinvigorate the DAUs, the company is building a new Android app from the scratch, with a completely new design and will release it soon.
"This new version of our application leverages everything we have learned about building for Android 4 over the past five years, to provide a more performant product experience that we know our community will appreciate. This effort requires significant engineering resources across all of our engineering teams and will be a huge focus over the coming year," Evan Spiegel, CEO, Snapchat Inc. said in the earning's letter to the investors.
Spiegel did not elaborate the new Snapchat features but revealed it will be disruptive in nature and user-friendly compared to current version's UI, which the company engineers accept that it's difficult to understand, that's probably why there is a decline in growth, in terms of DAU.
With the new design, Snapchat intends to attract beyond their target of 13-34 age groups. The company will make it easier for users to discover the vast quantity of content on their platform that goes undiscovered or unseen every day.
Snapchat says, it will try to offer the content more personalised via machine learning in the app usage, while still maintaining the exploratory (by search) nature of Snapchat service. As part of their efforts around Search and Maps, it will now index millions of Stories every day, meaning users will have access to vast amount of content necessary to provide a truly personal experience.
"There is a strong likelihood that the redesign of our application will be disruptive to our business in the short term, and we don't yet know how the behaviour of our community will change when they begin to use our updated application. We're willing to take that risk for what we believe are substantial longterm benefits to our business," Spiegel added.
The company has not revealed the actual date of new Android update release for the Snapchat app, but if Business Insiders' sources are to be believed, the company is expected to roll it on December 4.
Stay tuned. Follow us @IBTimesIN_Tech on Twitter for latest updates on technology news and more.