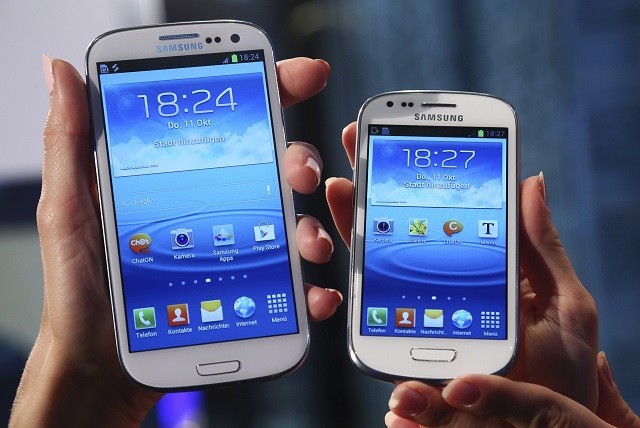 While unveiling the Android v4.4 KitKat in late October, Google had announced that the new software's foot print was slimmed down to make it compatible with low budget phones with memory as low as 512MB RAM. Now, Google's OEM (Original Equipment Manufacturer) associate, Samsung is reportedly planning to roll out the latest OS updates to its mid-range phones.
Samsung dedicated community website, SamMobile has got hold of the snapshot of the company's internal document, containing a list of prospective Samsung handsets lined up for the new KitKat update (KRT16).
The devices include Galaxy S4 Mini (GT-I9190), S3 Mini (GT-I8190), Ace 3(GT-S7270), S Advance (GT-I9070), Ace 2 (GT-I8160), Core (GT-I8262), Fame (GT-S6810) and Fresh (GT-S7390). In the picture, the list seems go on, but tipster was only able to take a snap of the top part of the memo. [To view the document, Click Here]
The revelation is certain to excite Samsung fans, but we advise our readers not to keep their hopes high, as there is no way to authenticate the veracity of the document. Until Samsung officially confirms in the public, this report will remain as speculations.
In related news, rival Sony has confirmed to release the KitKat update to 2013 devices- Xperia Z1, Z Ultra, Z, Xperia Tablet Z, mid-range phones Xperia SP and ZL and is weighing options to include other models such as Xperia T, TX, V and ZR.
Brief description of key features of Android v4.4 KitKat OS:
Improved Caller-ID: If a caller receives a call from unknown number, the phone will look for matches on the net with local listings via Google Maps.
Priority Contacts: The new OS empowers the phone to automatically prioritise contact list for easy access, based on the frequency of the peoples' contacts to which users talk.
Immersive display: To enhance entertainment factor, the new OS comes with immersive mode, where the status bar and navigation buttons disappear in to the back ground while you play music, games and read e-books. Users can just swipe the edge of the screen to bring back the utility buttons.
Enhanced Message grouping: Taking a leaf out of Apple's iMessage feature, Google has brought in some improvements to the new Hangouts app; now, users can find all their text SMSs and MMSs, audio and video call details all at one place. He/She also can share location and send animated GIFs.
Emoji Characters: Initially users had to install third party app to use colorful characters in their SMS. Now, with KitKat, the keypad comes with native Japanese Emoji emotion icons.
NFC and Wireless Printing: Google's new OS comes with improved Quickoffice app where-in people can create and store word documents online as well as print files wirelessly on NFC-enabled HP printers.
Bluetooth MAP (Message Access Profile): This feature enables android devices in cars with Bluetooth support to exchange messages.
Multi-tasking: With efficient RAM management, users can multi-task by opening multiple applications; Listen to music while you can browse through the net.
Performance: With low system requirements the new KitKat OS will bring performance enhancements and also increase battery life.