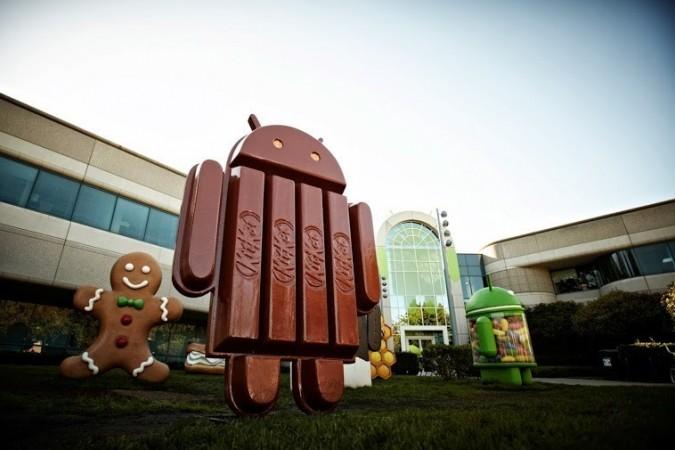 Last month, Android Team had released a statement promising to release stability update to fix bugs in Nexus devices (Nexus 5). Now a report has surfaced online that Google has began dogfooding Android v4.4.3 KitKat software in the company and the official release expected in few weeks time.
Technology blog, Android Police citing sources familiar with the matter has claimed that Google has begun dogfooding the test firmware Android v4.4.3 KitKat MR2 with select (1-percent) company employees (outside the core of Android development team).
[Note: For those unaware, Dogfooding is a common lingo used in technology circle referring a phase of software development cycle, where the company gives the test-firmware to select employees to check the efficiency and performance and based on the feedback, the firmware will be fine tuned and finally released to the public]
The new software patch is being tested for few Nexus line of devices (Nexus 4, 5 smartphones, Nexus 7 2012, 2013 editions and Nexus 10 tablets), whereas other GPE (Google Play Edition) and Motorola Moto X handsets are also expected to get tested with new firmware before the official release.
Few weeks back, change log of the Android v4.4.3 KitKat MR2 got leaked in to the internet. Apart from major camera bug -Mm-qcamera-daemon crash (causing fast draining of battery) and many other flaws are also expected to get fixed from the upcoming OS update.
The new software patch Android v4.4.3 KitKat is said to fix bugs including:
Frequent data connection dropout fix
Mm-qcamera-daemon crash and optimization fixes
Power manager display wakelock fix
Multiple Bluetooth fixes
Fix for random reboot
App shortcuts will return with security fix with the new update (shortcuts disappeared from launcher after v4.4.2 update)
USB debugging security fix
Wi-Fi auto-connect fix
Minor camera fixes
MMS, Email/Exchange, Calendar, People/Dialer/Contacts, DSP, IPv6, VPN fixes
Stuck in activation screen fix
Missed call LED fix
Subtitle fixes
Data usage graph fix
Internet telephony fix
FCC compliance fix
Miscellaneous fixes.
The first leg of the software rollout process is expected to begin with Nexus series devices (smartphones and tablets)- Nexus 5, Nexus 4, Nexus 7 (both 2012 and 2013 editions) and the GPE (Google Play Editions) devices of Samsung, HTC, Sony and LG.
Word on the street is that the upcoming v4.4.3 KitKat firmware is not a major software upgrade, as Google is reported to announce the new L series moniker (rumored as Lollipop v4.5/ v5.0) OS at the I/O 2104, which is scheduled on 25-26 June 2014.
(Edited by Vanilla Sharma)