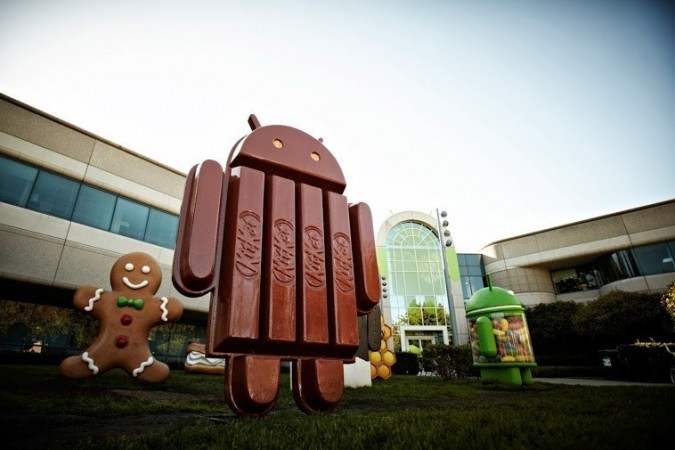 Sony's mobile arm is reportedly releasing the latest KitKat software starting next month to a number of Xperia smartphones.
Technology blog, Just About Phones, have gotten hold of the Sony's internal document containing the company's software roll out schedules slated for smartphones.
In the leaked archive, Sony is expected to release Android's latest v4.4.2 KitKat update to Xperia Z, ZL, ZR in June, whereas the Xperia SP, E1, M2 and T2 Ultra are slated to taste the chocolate-wafer flavored software between late June or early July this year.
The document also revealed that the old smartphones Xperia C and T are scheduled to receive the Android v4.3 Jelly Bean in July, whereas Xperia L owners can expect the new update in June.
Though there is no proof to validate the claims of Just About Phones, the revelation by the technology blog is line with the reports of North American Cellular Operators forum, PTCRB giving certification for software (build number: 10.5.A.0.230) to a number of Xperia smartphones early this month. The forum had passed the Sony's new firmware to be released to Xperia Z, ZR, and ZL devices.
As reported earlier, the new software is expected to bring in additional Xperia Themes (more than 280 styles) enhancements in white status bar, entertainment apps- Sony WALKMAN, Album, Movies, PlayStation 4 compatibility and the native apps like messaging, MyXperia, Smart Connect, Small apps, TrackID, Smart Social camera are said to get facelift and many more new features.
Also read: Description of the top key features of Android v4.4 KitKat OS.
As of now, Sony has released KitKat update to Sony Xperia Z1, Z1 Compact and Z Ultra.
Expected Android v4.3 Jelly Bean OS Update Features for Xperia C, L and T Include:
Keyboard and Input: The keypad is said to get an improved algorithm for tap- typing making text messaging less cumbersome. It is also said to enhance gamepad.
Dial Pad: Enhanced Auto-complete feature will predict more accurate phone-numbers and names. Users will also have the options to enable or disable the feature at phone settings.
Daydream: This new feature will enable user to browse through the photos via easily accessible albums.
Restricted Access: Once updated with 4.3 Jelly Bean, users can create profiles for guest user with restricted access to apps and other contents.
Graphics: V4.3 will now allow smartphones to support the industry's latest Open GL ES 3.0 graphics.
Settings: New tab is introduced to let users check which applications are active or disabled.
Location: This feature will enable the phone to automatically detect the Wi-Fi hot-spots without turning on the Wi-Fi mode all the time.