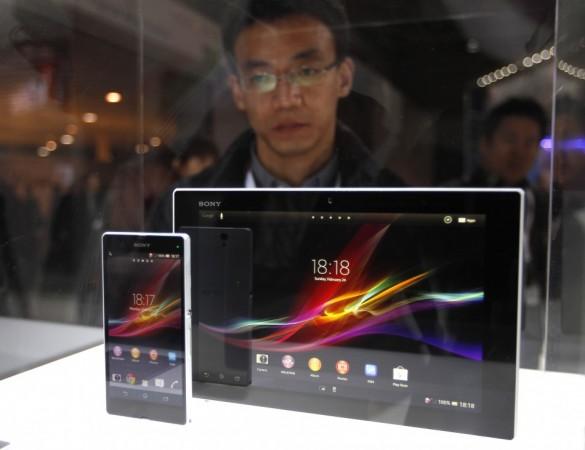 Japanese consumer electronics giant, Sony has begun the rolling out the Android v4.3 Jelly Bean OS update to a handful of Xperia devices globally, including India.
Sony on its official blog site said: "The next Sony software rollout for Xperia Z, Xperia ZL, Xperia ZR and Xperia Tablet Z officially starts right about now*..."
The new Android v4.3 OS (build number: 10.4.B.0.569) update has been made available via OTA (Over-The-Air).Users can manually download firmware through PC using Sony suite - PC Companion (for Windows users) and Bridge (for Apple Mac users)
Sony Xperia Z, ZL, ZR and Tablet Z owners can check-out their devices for OTA update (Wi-Fi connection recommended):
Settings > About phone > Build number / version
According to official change-log, the new OS update will be bring in performance improvements, UI customization, enhanced camera app 'Smart Social Camera', refreshed music app WALKMAN with Sony entertainment network cloud service integration, improved messaging, MyXperia, Smart Connect, Small apps, TrackID , Sony Select, new custom UI - Xperia Themes, smoother graphics, new version of 'Battery STAMINA Mode' for prolonging battery life and more.
Other expected enhancements to be expected from Android v4.3 Jelly Bean OS include:
Keyboard and input: With an improved algorithm for Keyboard, tap- typing text messaging becomes less cumbersome also enhance gamepad as well.
Dial Pad: Refreshed auto-complete feature will predict more accurate phone-numbers and names. If users are not impressed, they have the option to disable the feature at phone settings.
Location: Feature will enable the phone to automatically detect the Wi-Fi hot-spots without turning on the Wi-Fi mode all the time.
Settings: New tab is introduced to letusers check which applications are active or disabled.
Restricted Access: Once updated with 4.3 Jelly Bean, users can create profiles for guest user with restricted access to apps, and other contents as well as separate widgets and local storage.
Daydream: This new feature will enable user to browse through the photos via easily accessible albums.
Language support: More dialects are included in the new v4.3 Jelly Bean OS including Hindi.
Graphics: v4.3 will now allow devices to support 'Open GL ES v3.0' graphics.
Network: Bluetooth Smart (Low Energy) support will make smartphone to use less power while transferring data between devices.
Last week, Sony had released v4.3 Jelly Bean update (build version: 14.2.A.0.290) to Xperia Z1 and Xperia Z Ultra.