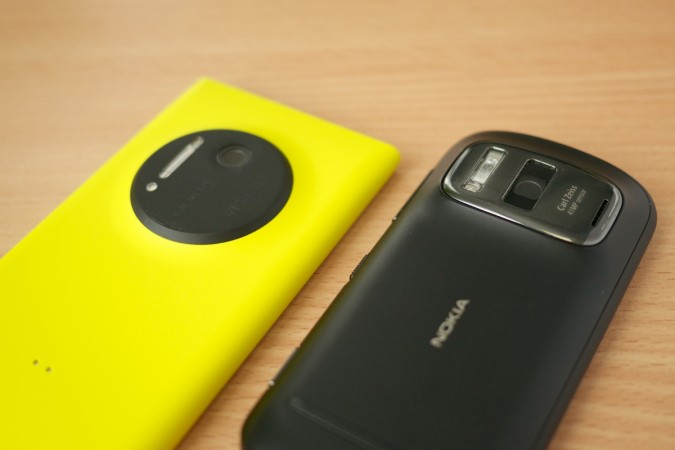 Ever since Nokia confirmed its participation in the Mobile World Congress (MWC) 2017 in February, there has been drastic surge in rumours over the Finnish company's Android-powered phone code-named D1C. The latest buzz on Nokia D1C indicates that the device might come in two variants — one with a 5.0-inch screen and another with a 5.5-inch screen.
The 5.0-inch Nokia D1C is said to feature full HD (1920x1080p) display, Android Nougat OS, Qualcomm Snapdragon 430 octa-core (Cortex-A53 x 8) CPU with Adreno 505 graphics engine, 2GB RAM, 16GB inbuilt storage, 13MP primary camera on the back and an 8MP snapper on the front, Nokia Power User blog reported.
Also read: Xiaomi Mi 5c tipped to release next week; what we know so far on Mi 5's budget variant
On the other hand, the 5.5-inch Nokia D1C too features almost the same internal hardware, but differs in a few aspects. The key difference is that the bigger model will have a superior 16MP camera, 3GB RAM and higher battery capacity.
Both the Nokia D1C models are in prototype testing stage and there is a slight chance that the company might alter the specification of the device before finalizing the product.
Going by the specifications of the D1C models, Nokia seems to be a little cautious about its second innings in the smartphone business. By launching mid-range phones first to the market, the company wants to test the reactions of consumers and if it receives good response, this might give confidence to Nokia to work on the higher-end models.
Besides phones, Nokia is also working on tablets and there is a possiblity that it might make its debut along with D1C series at MWC 2017, Barcelona (February 27- March 2).
Watch this space for more updates on Nokia D1C series.