Chinese smartphone-maker Honor on January 15 confirmed that Honor 8 would not receive the Android Oreo 8.0 update due to "hardware and software limitations".
Huawei's sub-brand Honor had last month confirmed that it was planning to release Android 8.0 Oreo for the Honor 8 very soon. Honor CEO George Zao said in an interview that Honor was planning to roll out the Android Oreo OS to its Honor 8 and Honor 8 Pro devices.
Honor has said on its official Twitter page:
we can understand your concern. However, we regret to inform you that Honor 8 is not compatible for Android Oreo update due to hardware and software limitations. We always work for our customers and we are really glad to have you as an Honor customer. Inconvenience is regretted.

— Honor India (@HiHonorIndia) January 15, 2018
The tweet-and-reply exchange started on October 5, 2017, when a user named Usha said: "@HiHonorIndia when can I expect my Honor 8 phone to receive the Oreo update? [sic]"
Honor India replied: "device Honor 8. We delightfully request you to wait for the further information." After a long wait Usha again replied on the same post saying, "EMUI 8.0 is released but Honor 8 is still stuck in EMUI 5.0. What gives? neither have we got Oreo. [sic]"
After this Honor India replied and confirmed that the Honor 8 would not be receiving the Oreo update. With this last reply Honor India stopped responding to such questions.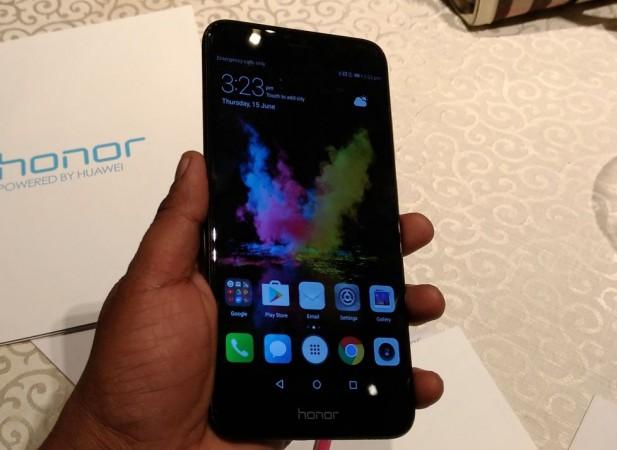 Honor said the smartphone would continue to receive security patch updates whenever needed.
On the other hand, Xiaomi's Mi A1 devices are getting the Oreo 8.0 update. The only difference between the Mi A1 and Honor 8 is that The latter is part of the Android One project and runs plain or slightly tweaked versions of the OS, while Honor 8 runs the EMUI 5.1 on Android 7.0 Nougat.
It may be noted that the Mi A1 comes with the Qualcomm Snapdragon 625 processor while the Honor 8 comes with the Kirin 950 processor, which are comparable in their capacity.
So finally it is confirmed that the Honor 8 owners will not get the official Oreo 8.0 from the company. But there is always an alternative if you're least bothered about the warranty of your Honor 8 you can flash your smartphone and upgrade to Android Oreo 8.0.