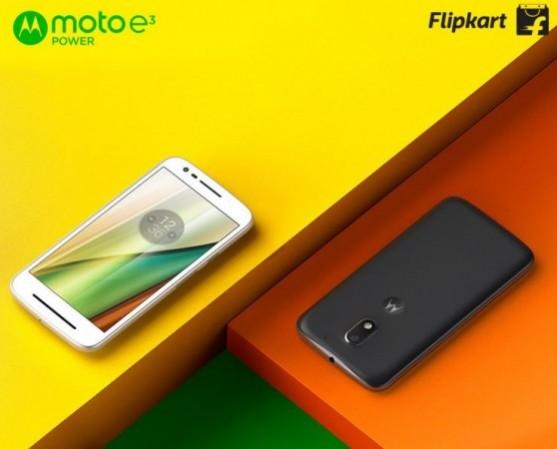 After Motorola finally rolled out the much-expected Android 7.0 (Nougat) OS update to users of its Moto G4 and Moto G4 Plus, owners of another popular Motorola smartphone viz. Moto E3 Power, who have also been waiting with bated breath to soak in the Nougat treatment, were also having heightened expectations. Now, after an extended wait, will the Moto E3 power receive Nougat?
It now seems that the Moto E3 power will never be seeded Android Nougat OS update. This is because, even after two months of Motorola announcing a list of Nougat eligible smartphones, the Moto E3 power has not made the cut (in this list) leading to loyalists believing that the handset will not get the new Google firmware.
Also, when queried with Motorola (by loyalists), the Lenovo-owned company has only been issuing statements such as "All eligible smartphones will receive Android Nougat"; however, no mentions of the Moto E3 power have been made in Motorola's recent official announcements. Even the Android Nougat release notes, specific to the Motorola Moto E3 Power, have not been put up on the official website.
All the above developments clearly indicate that the Moto E3 power will not be subjected to the Nougat treatment despite being a very recent smartphone. At this juncture, it is worth noting that this phone was released only in September 2016. With freshness on its side, it would have made complete sense for Motorola to have seeded the Nougat update to the Moto E3 Power.
As of now, the Moto E3 Power is stuck on the relatively older Android 6.0 (Marshmallow) operating system. Now, with the new firmware nowhere in sight, even rumor mills have died down. Therefore, owners of the smartphone are advised to get the maximum out of the Marshmallow platform (in the form of apps and services) rather than wait endlessly forthe Android Nougat OS update.
For the uninitiated, the Moto E3 power features technical specifications such as:
5-inch display having resolutions of 720 x 1280; with pixel density of 294 ppi
Android 6.0 (Marshmallow) operating system
Quad-core MediaTek SoC
8 MP rear camera
5 MP front snapper
2 GB RAM
16 GB internal storage
MicroSD card slot for expansion of internal storage up to 32 GB
LTE, HSPA, Bluetooth 4.2, Wi-Fi and microUSB connectivity
3500 mAh fixed Lithium-Ion battery.