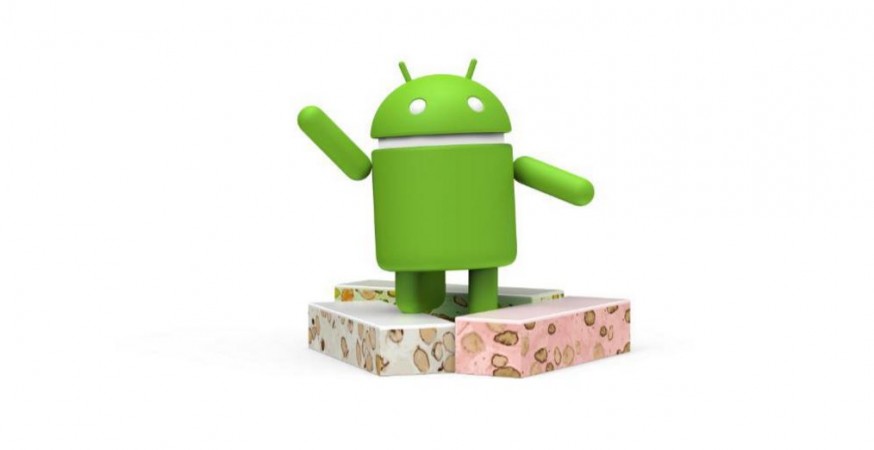 Google pulled the wrapper off and announced to the world that the seventh iteration of the Android operating system will be called Nougat. Google, With a history of naming versions of Android after popular desserts, called Android 6, Marshmallow. With the new OS' official release imminent, will Android N one-up Android M and make a splash?
What's New:
With the developer preview of Android N, Google introduced some really cool features. Here they are:
Multi-window support
One big feature Android N is bringing to smartphones everywhere is multi-window support. A feature that Samsung introduced in the Galaxy Note 3, multi-window will allow users to split their smartphone's screen between two applications and multi-task. Multi-window on Android N seems like it was designed especially for millennials who like to watch YouTube videos while texting friends on WhatsApp
Data Saver
While unlimited data for smartphones is a thing in some parts of the world, it surely hasn't caught up with users in India, which is probably for whom this feature seems to have been developed. Android has always allowed users to keep an eye on how much data they're consuming and implement austerity measures to save data, now users can spend less time worrying about running out. The data saver option in Android N prevents apps from consuming background data and also allows users to restrict individual apps.
VR Support
At I/O Google unveiled its own take on the virtual reality (VR) ecosystem and introduced Daydream. During the announcement Google also revealed that Android N will support VR everywhere, making it perfect for VR enthusiasts. However, Google says it's unlikely that any existing Android smartphone would be Daydream-ready and that a whole bunch of new devices built to Google's specs will usher the Daydream VR revolution.
Night Mode
Apple introduced something called Night Shift with iOS 9.3 and how depending on what time it was, the program would automatically adjust the iPhone and iPad's display colours and cut out the harsh blue light emitted by screens. Google's bringing this feature to Android N and not only can users adjust the colour temperature of their devices, they can also switch to a dark theme on their devices to reduce eye strain.
What's changed:
Between Android M and Android N, Google's improving upon several existing features too.
Easy controls on the notification bar
While Android M notification bar was solely restricted to notifications, the drop-down notification bar in Android N adds an extra line where Wi-Fi, Bluetooth, data and other settings can be accessed. With Android M, these options can be accessed by swiping down from the top of the screen twice or just once with two fingers. Android N has this option too, allowing users to look at their Wi-Fi, data and batter settings in more detail.
Easy-to-navigate settings menu
The settings menu in Android M is more-or-less a mess and Android N is expected to address this issue. Based on the developer preview of Android N, Google's added a slide out menu that allows users to navigate to any tab under the settings menu from anywhere else. The menu is also desighed to offer more information under each tab, saving users the trouble of having to, say, tap on storage to figure out how much free space they have.
Deep Doze
Doze is a function that Google introduced with Android M that helped users save battery. How it worked was that when a user set their smartphone down for a certain period of time, the device would "fall asleep" by restricting app data and push the device into a low-power mode. Moving around with the phone in one's pocket does little to activate this feature in Android M, but with Android N, the story's a little different. In Android N, keeping the screen switched off for a certain period of time triggers Doze and leaving the device unattended for more time pushes the device into a deeper state of sleep. App syncs become less frequent and location reporting and Wi-Fi scans are turned off too, only to be brought back to life when the screen is switched back on.
While it's expected that Google would be bringing all these features to the consumer release of Android N, there's still a chance some of the features available in the deveopers preview may not make the final cut. We can only keep our fingers crossed and hope that Google at least keeps the advanced Doze function and multi-window support in the final release.