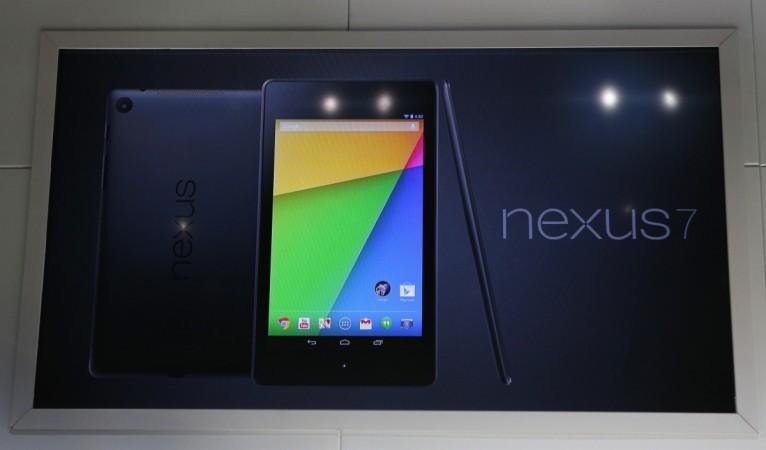 Google has found itself in hot waters a few weeks after rolling out the latest Android Lollipop update to eligible devices. While most Android users lauded Google's work with the new software, there are some users who are left in fury.
Several Nexus device owners have expressed their dismay over the fact that their devices cease to work after updating to the critically-acclaimed Android Lollipop. They are now left with no answers as manufacturer of affected devices, Asus and Google, have failed to acknowledge the problem.
According to people's comments on Google's product forums, owners of Nexus 7 2013 have largely been affected by the update, leaving several users with bricked devices. There's an older thread titled "Nexus 7 stuck on Google screen," which dates back to December 2014 with similar issue.
The Nexus 7 gets stuck on Google logo boot screen and does not respond to recovery mode options. Some users have also found their devices to get stuck on Fastboot "Erase Userdata" screen, 9to5Google reports.
Should You Update or Not
If you are yet to update your Nexus 7 2013 or Nexus 5 devices to the latest Android Lollipop update, it's best to hold off. It is not entirely clear which version of Lollipop is causing the problem but most users suffered the impact with Android 5.0.2. It's best to bypass the update and wait for a later version, mostly the Android 5.1, which is not associated with any issues so far.
To ignore the update, simply press "later" when an update notification arrives on your Nexus handset.
Affected Nexus Devices
So far, Nexus 7 2013 devices have fallen to the disastrous update. The issue seems to affect the Wi-Fi variant of the device. Some users have also reported their Nexus 5 to fall victim to the bricked handset issue. The widespread of the problem is yet to be determined as both Asus and Google have refrained from addressing the issue.
Root Causes
The root cause of the problem is yet to be found, but the general conception is that the new software is not working well with the device's hardware. This incompatibility is keeping the Nexus 7 from working normally.
Safe Options
Based on users' comments, the update does not seem to brick the devices instantly. If you were successful in installing the Android Lollipop update on Nexus 7 and Nexus 5, there's a high chance that your device will be bricked in a few days. To prevent the device from getting bricked, try not to restart or switch off your Nexus handset until the next update arrives.
However, if your Nexus is already bricked and out of warranty, your only option is to repair. Asus is taking responsibility to fix Nexus devices for a price. Google, on the other hand, isn't responding to owners of Nexus devices purchased outside Google Play Store.