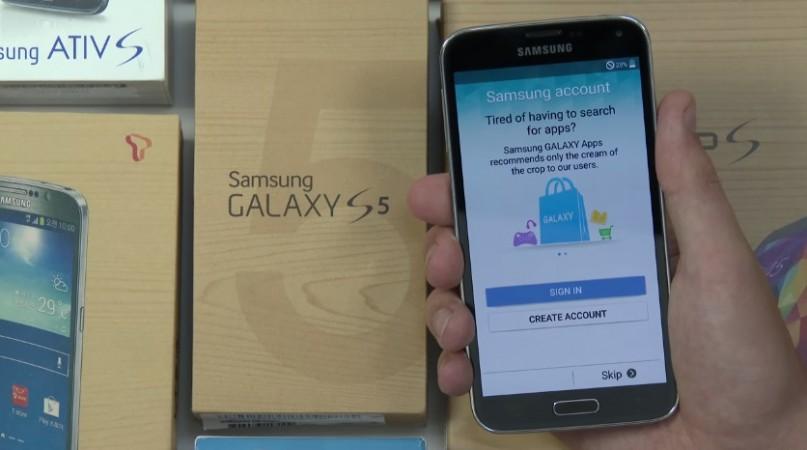 Amid speculations on the release date of Google's upcoming new software Android L, it's been tipped that the firmware could be launched earlier than expected. It could come as early as 15 October though not confirmed.
Android Police founder, Artem Russakovskii posted on Google+ that "Next Wednesday, the 15th, should be a HUGE day. Here are the maybes that I'm expecting around then: Nexus 9 (Volantis), Android L, Android Wear 2.0, Android TV," giving a hint that the new software could come soon.
However, the post has a disclaimer that reads: "I don't feel very confident in the above info, but it was suggested that October 15th is the magical date for all these. I wouldn't trust it just yet without further confirmations."
Google hasn't revealed the release date of Android L though it was announced at its I/O Conference 2014 a few months ago. The firmware is expected to be launched with either the Nexus 9 or the Nexus 6 aka Nexus X. Developer Paul O'Brien tweeted that the HTC Nexus 9 tablet could be released on 24 October, hinting that Android L could come with it. However, the software could also come with the Nexus 6 aka Nexus X, which is expected to be announced on 31 October.
Meanwhile, Android Authority has also reported that the final version of Android L would not officially be available until 1 November, hinting that it could come after the launch of Google's upcoming devices. However, nothing is confirmed as of now though it is very likely to be release soon.
It may be mentioned that Android L is one of the most-hyped software Google has launched so far, as it is considered to be the search giant's biggest update to its mobile platform till date with a redesigned interface and fluid animations. It is expected to be compatible with 64-bit processors and improve battery life.
The new software is expected to be made available for update to a series of smartphones like Nexus 4, Nexus 5, Nexus 7, Nexus 10, HTC One, HTC One (M8), Moto G (2nd generation Moto X too likely to get), Samsung Galaxy S5, Galaxy Note 4 and the latest smartphones from LG. Google Nexus devices might get the firmware update as soon as it is launched while owners of other Android phones might have to wait up to 90 days to get the update.