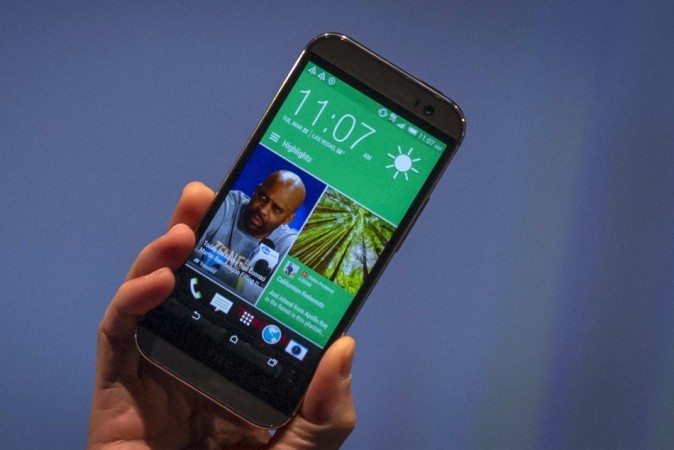 Android phone users might be eager to know if the recently announced operating system Android L aka Android 5.0 L will be made available to their devices. Going by reports that have surfaced so far, several devices such as HTC, Google, Motorola, Samsung and LG may get the new software update.
Google has been tight-lipped on the release date of Android L, giving room for speculations. Android Authority has reported that Android L and new Nexus hardware will be shown off in mid-October but the final version of the software won't officially be available until 1 November. There are also reports that the new operating system will come with the HTC Nexus 9 tablet, which is expected to be announced in mid October, and the Nexus 6 aka Nexus X, which is expected to be unveiled on 31 October.
According to reports, Android L update will be made available to the Nexus 4, Nexus 5, Nexus 7, and Nexus 10 as soon as it is released. HTC has confirmed that its latest smartphones – HTC One and HTC One (M8) will receive the new software update "within 90 days of receiving final software from Google." Motorola has also said that its Moto G will get Android L update, and the new Moto X is also very likely to receive the upgrade.
It is reported that Samsung's latest devices will also get Android L. SamMobile reported citing an insider that the Galaxy S5 and the Galaxy Note 4 will get the new software update by the end of November or early December. The latest devices from LG also may get Android L update, according to Expert Reviews.
Android L is said to be Google's biggest update to its mobile platform so far. It boasts of a redesigned interface, fluid animations, improves battery life and is compatible with 64-bit processors.
According to Android Geeks website, Android L will give the users a different experience, as all "actions are animated, the interface is more colorful, and the 3D effects and shadows make the UI more intuitive." Notifications will be based on the frequency of user's interaction and the Recent menu will see a change with users' last used apps to be displayed like a pack of cards. The software will also bring search bar.
Android L will improve performance, support 64-bit processors and improve battery life. Notification panel will witness a huge change with new colour scheme and transparent background. Users have to swipe down to see the notification panel, and swipe further down for Quick Settings where they will find option to set brightness control and other features like Notifications, WiFi, Mobile Data, Bluetooth, Airplane Mode, Cast Screen, Auto Rotate, and Location.