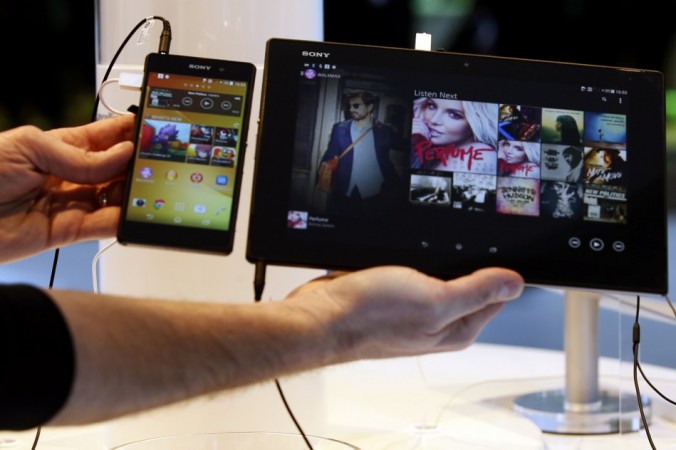 As promised last month, Sony has confirmed the release of the latest Android v4.4 KitKat OS update to Xperia Z, ZL, ZR and Tablet Z in May.
The company has updated the respective software support pages of Xperia Z, ZR, ZLand the Tablet Z with a message - "Next version Android 4.4 (KitKat) 2014-05", reported XperiaBlog.
The revelation is certain to bring a cheer among Sony Xperia device fans, but many would hope that the upcoming software update doesn't come riddled with bugs, which was seen in Xperia Z1, Z1 Compact and Z Ultra after they got the KitKat update last month.
Many smartphone owners faced issues related to audio of the phone speaker, notifications, weak Wi-Fi connection, fast battery draining issues and other minor problems. The company, earlier this month released the stability update to fix the bugs.
The new Kitkat update is expected bring in more custom Xperia Themes (more than 280 styles) and Sony exclusive feature enhancements like Sony WALKMAN, Album, Movies applications, PlayStation 4 compatibility (as well as same sleek launch animation and livewallpaper across the lock and home screens), and uplifting of Sony's entire native app portfolio to the latest versions - like bringing tweaked / improved / current experiences for Messaging, MyXperia, Smart Connect, Small apps, TrackID, TrackID TV, Sony Select, Smart Social Camera and more
Brief description of Android v4.4 KitKat OS update features:
Location Menu: This integrated location menu enables users easily activate GPS, Wi-Fi and mobile networks, while simultaneously keeping a tab on the battery consumption by the location service based apps.
Enhanced Google Mobile Service (GMS) apps: This application helps user to automatically back-up photos and video clips. He/she also can create, view, share rename Google Docs and files.
Improved Caller-ID: If a user receives a call from unknown number, the phone will look for matches on the net with local listings via Google Maps.
Priority Contacts: The new OS empowers the phone to automatically prioritize contact list for easy access, based on the frequency of calls made to a certain number.
Immersive display: To enhance the entertainment factor, the new OS comes with immersive mode, where the status bar and navigation buttons disappear in to the back ground while you play music, games and read e-books. Users can just swipe the edge of the screen to bring back the utility buttons.
Enhanced Message grouping: Google has brought in some improvements to the new Hangouts app; now, users can find all their text SMSs and MMSs, audio and video call details all at one place. He/She can also share location and send animated GIFs.
Emoji Characters: Initially users had to install third party app to use colorful characters in their SMS. Now, with KitKat update, the keypad comes pre-loaded with native Japanese Emoji emotion icons.
NFC and Wireless Printing: Google's new OS comes with a new Quickoffice app where-in people can create and store word documents in cloud storage as well as print files wirelessly on NFC-enabled HP printers.
Multi-tasking: With efficient memory management, users can multi-task by opening multiple applications; Listen to music while you can browse through the net.
Performance: Like all software updates, the new KitKat enhances smartphone's performance as well as efficient RAM management, leading to an increase in battery life.
(ED:VS)