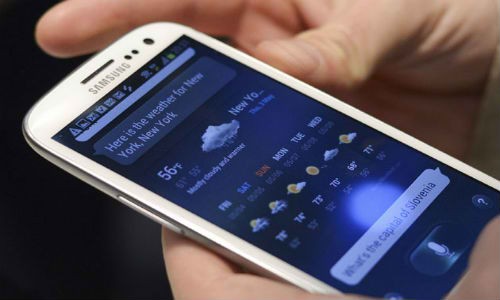 World smartphone leader, Samsung has reportedly dropped the Android KitKat update rollout plan for 2012's flagship phones Galaxy S3 (GT-I9300) and S3 Mini (3G).
Samsung Galaxy S3 (GT-I9300) and S3 Mini's 1GB RAM limitation is said to be the primary reason for the company to drop the software update plan. It has to be noted that though Android KitKat is compatible with 512MB RAM based devices; it can only effectively upgraded to devices with less/no bloated custom UIs.
Hence, Samsung Galaxy S3 (international model) and Galaxy S3 Mini which come with TouchWiz UI cannot be upgraded to the new firmware. However, Galaxy S3 LTE models which houses 2GB RAM have already received updates in USA.
The news was confirmed by the UK arm of Samsung to technology blog, SamMobile.
So far, Samsung has released Android v4.4.2 KitKat OS to Galaxy Note 3, Galaxy S4, Note 2, Galaxy S3 Mini (LTE), Galaxy S4 Active (USA), tablet Galaxy Note 10.1 (2014 Edition) and other expected devices slated to taste the new chocolate-wafer flavored OS include Galaxy S4 Mini, S4 Zoom, Galaxy Note 2, Galaxy Mega, Galaxy Light, and tablets such as Galaxy Note 8.0, Note 10.1 and Galaxy Tab 3.
Here is the official transcript of Samsung Mobile UK:
"In order to facilitate an effective upgrade on the Google platform, various hardware performances such as the memory (RAM, ROM, etc.), multi-tasking capabilities, and display must meet certain technical expectations. The Galaxy S3 and S3 mini 3G versions come equipped with 1GB RAM, which does not allow them to effectively support the platform upgrade. As a result of the Galaxy S3 and S3 mini 3G versions' hardware limitation, they cannot effectively support the platform upgrade while continuing to provide the best consumer experience. Samsung has decided not to roll-out the KitKat upgrade to Galaxy S3 and S3 mini 3G versions, and the KitKat upgrade will be available to the Galaxy S3 LTE version as the device's 2GB RAM is enough to support the platform upgrade." - Samsung Mobile UK
[ED:VS]