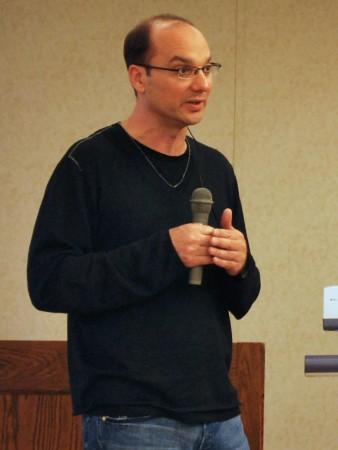 Andy Rubin, co-founder of the most appreciated Android project is leaving Google.
According to a report published in The Wall Street Journal, Rubin decided to leave the American giant to help new startups interested in building technology hardware products.
Google has commented on an email statement to the WSJ regarding the matter and James Kuffner, a research scientist at Google and a member of Google Robotics will replace Rubin.
In a statement, Google's CEO Larry Page explained. "I want to wish Andy all the best with what's next. With Android he created something truly remarkable-with a billion plus happy users. Thank you."
Last year, Google's browser and application department head Sundar Pichai replaced Rubin as the head of Android's app, Chrome and other software applications. Later, Rubin started managing the robotics division of Google.
Rubin, who has 17 patents for his inventions, joined the search engine giant in 2005 as a part of the company's most touted operating system Android. He was formerly the Senior Vice President of Mobile and Digital Content until March 2013, where he oversaw the development of Android, an open-source operating system for smartphones.
In his acquired patents, Rubin has made several important technological innovations, including wireless communication with a dock, estimating remaining time consumed by a mobile device, activating apps based on accelerometer data, mobile device based bandwidth throttling, electronic device with hinge mechanism, and providing digital content based on expected users' behaviour.
All these innovations helped Android to get more popularity among the users. Popular mobile handset manufacturers, including Samsung, HTC, Motorola also use his patents for their future devices.