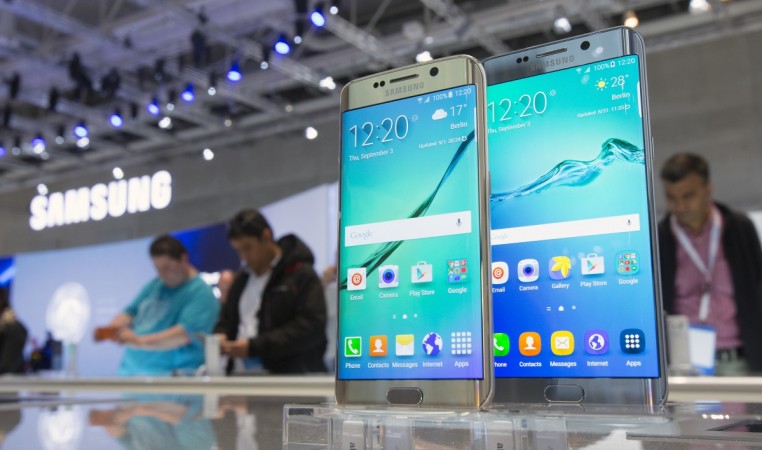 One of the best things about having the latest Android smartphones is being eligible for the latest software updates and in this case Android 8.0 Oreo. There are several eligible smartphones from a lot of OEMs waiting to get the software, but there may be disappointing users of phones that miss the eligibility deadline by a whisker.
Samsung Galaxy S6, a three-year-old flagship by the South Korean tech titan, has been balancing on the fence of being eligible for Android Oreo or not. But, if the latest information is any indication, the Galaxy S6 users have a reason to rejoice.
Samsung is yet to confirm that it'll roll out Android 8.0 Oreo to the Galaxy S6 series, but a Redditor shared screenshots of a conversation with Samsung reps who confirmed the latest software update to the 3-year-old flagship.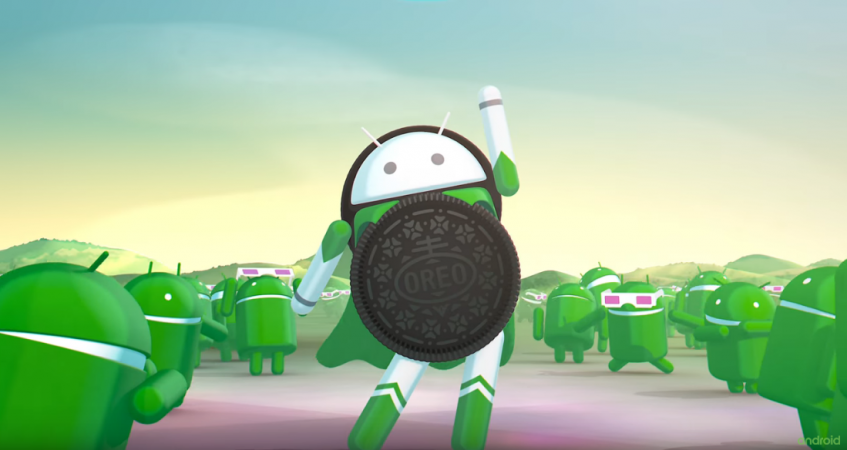 In addition to that, the Samsung rep indicated that the expected release date of Android Oreo to the Galaxy S6 series will be in January or February. But Android Soul says the timeline could be for the Galaxy S8 series and the Galaxy Note 8.
Justifying the skepticism, the report further revealed that it is against Google's practice to roll out major OS upgrades, such as Android Oreo, to 3-year-old phones. Even if Samsung found a way around it, there's Samsung Galaxy S7 next in line for the big software update. Considering all this, the Jan/Feb timeline doesn't quite fit the bill.
We also do not see the Samsung rep specifically mentioning the Galaxy S6 model for Android Oreo update. Take a look at the chat below: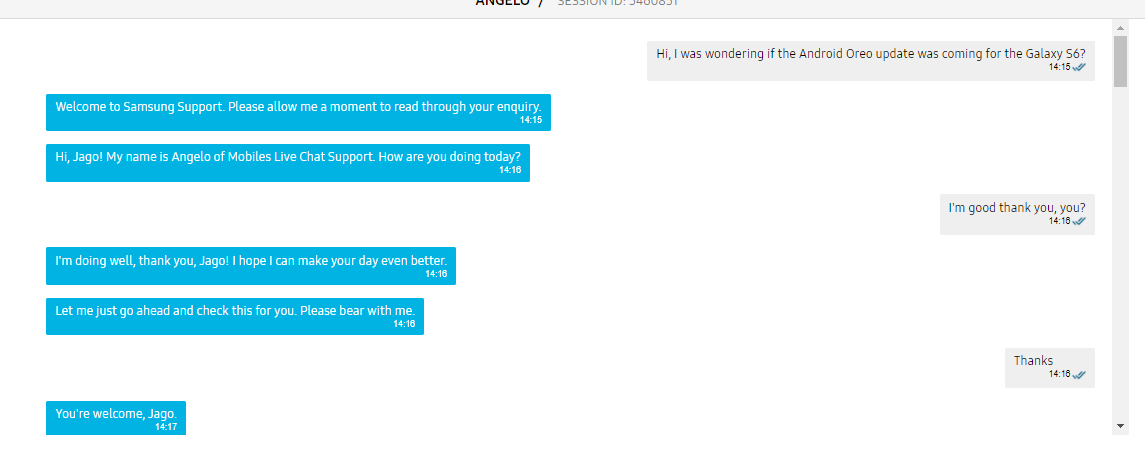 Samsung is still in the process of rolling out Android Oreo for the current flagship Galaxy S8 series. The company is reportedly seen testing the beta firmware of the software on the latest flagships and the testing was scheduled to be completed on January 15. It is safe to assume that the software update for the Galaxy S8 and Galaxy S8+ is just around the corner.
Android Oreo upgrade on your phone should be exciting. Several new features such as faster booting, extended battery life, improvements in security via Google Play Protect, picture-in-picture mode, Smart Text Selection, machine learning integration and much more will enhance the user experience.
Stay tuned for more updates on Android software updates.