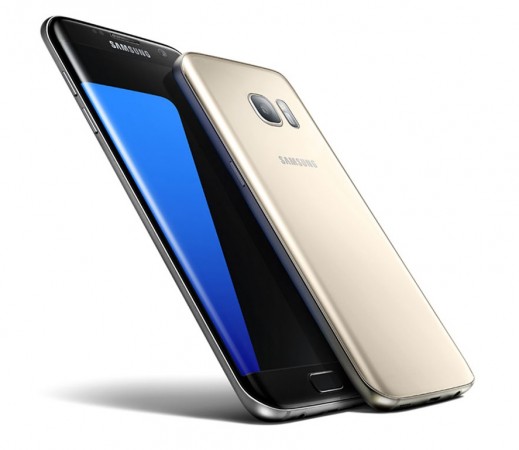 People were optimistic that Samsung might roll out Android 7.0 Nougat update to its flagships like the Galaxy S7, Galaxy S7 edge, Galaxy S6, and Galaxy Note 5 at least before the end of this year, but that is unlikely to happen. The company hasn't revealed the new firmware update schedule but has given a strong hint that it could be pushed to next year.
Samsung started releasing the Android 7.0 Nougat beta update to its Galaxy S7 edge in the UK last week before the server was put off. Now, the company has revealed that it will happen again on Wednesday.
[READ: New Android One smartphone with Android 7.0 Nougat coming]
The South Korean technology giant has revealed that it would make Android 7.0 Nougat beta available for download to the Galaxy S7 and Galaxy S7 edge (unlocked version) starting November 9 and conclude the test in mid-December. This means the firmware will be rolled out to the public after the first half of December.
However, there is no guarantee that Samsung will be ready for a public roll-out of Google's latest operating system soon after the beta test. So, it won't come as a surprise if the firmware update starts by early 2017.
The Galaxy S7 and Galaxy S7 edge owners can take part in the Nougat beta test by downloading the 'Galaxy Beta Programme' application from Galaxy Apps and submitting the application form through 'Registration' menu on top of the app.
Samsung is expected to seed Android 7.0 Nougat update first to the Galaxy S7 and Galaxy S7 edge devices before making it available to other handsets like the Galaxy S7 Active, Galaxy S7 Batman edition, Galaxy S7 Olympic edition, Galaxy Note 5, Galaxy S6, Galaxy S6 Edge, Galaxy S6 edge+, Galaxy S6 Active, Galaxy S6 Ironman edition, and Galaxy S6 Active.
The new firmware will bring the new Grace UX that is seen in the discontinued Galaxy Note 7, multi-window, direct reply notifications, Extra power efficiency, Google Assistant, VR interface, Seamless updates, Data saver, Improved file browser, Instant Apps, bundled notifications, and improved Java 8 language support.
[Source: Samsung]