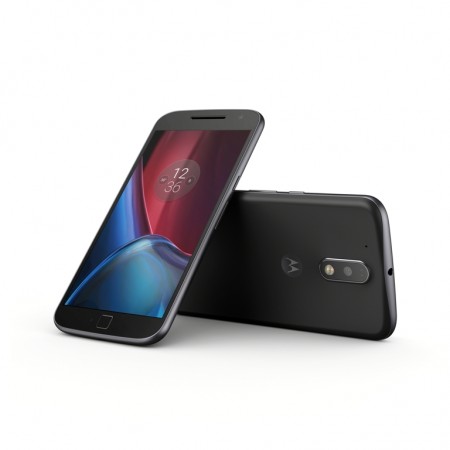 The hype around Android 7.0 Nougat update to the Moto G4 and Moto G4 Plus is a farce. There is no such update and no OEM (Original Equipment Manufacturer) has started seeding the new firmware to its eligible devices so far. However, Motorola could be one of the first mobile phone manufacturing companies to roll out the OS to its handsets.
If history is anything to go by, Motorola has been prompt in releasing new firmware update to its devices. LG rolled out Android Marshmallow update to its handsets soon after Google did the same to its Nexus devices. Then Motorola followed by releasing the OS to its Moto G 3rd Generation. So Moto fans will be expecting an early launch of the firmware to its devices.
[READ: Motorola devices are yet to get Android Nougat update]
Reports of Android 7.0 Nougat update being rolled out to the Moto G4 and Moto G4 Plus via OTA (over-the-air) have turned out to be false but it may happen soon, perhaps in the next few weeks, as the Lenovo-owned company has started soak test of the OS on the Moto G4 in some regions.
OEMs like LG, Motorola, HTC and Sony are expected to seed the new firmware to their eligible devices before Samsung and Xiaomi. LG, which was the first company to release its V20 with Android 7.0 Nougat, is expected to start rolling out the OS to LG G5 in mid-November.
Motorola spokesperson had earlier said that Android 7.0 Nougat update for the Moto G4 and Moto Z series would be started in the beginning of Q4 2016 but it didn't happen in October. The OS is expected to come first to the Moto G4, Moto G4 Plus, Moto Z Force, Moto Z, Moto Z Droid, Moto Z Force Droid, Moto Z Play, and Moto Z Play Droid before being rolled out to the Moto X Force, Moto X Play, Moto X Style, Moto X Pure Edition (3rd Gen), Moto G (3rd gen), Moto G Play (4th Gen), Moto E (3rd gen), Moto Droid 2015 series, Droid Turbo 2, and Droid Maxx 2.
Android 7.0 Nougat comes with features like multi-window, direct reply notifications, VR interface, Seamless updates, Screen Zoom, Extra power efficiency, Google Assistant, Clear All, Data saver, Improved file browser, bundled notifications, improved Java 8 language support, Instant Apps, App switch, and new emojis.