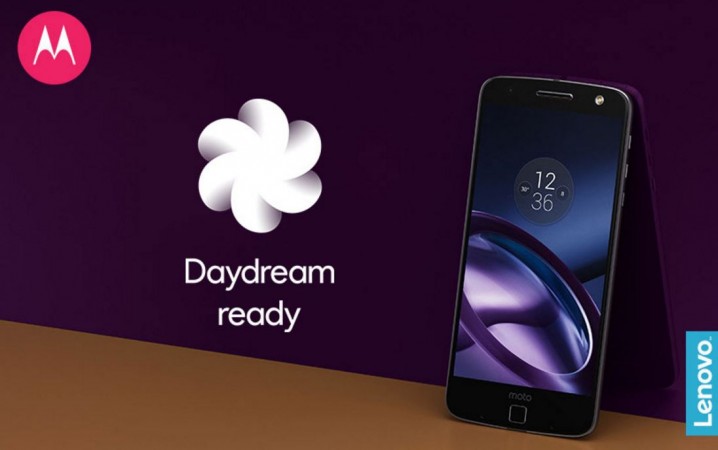 After much anticipation, Motorola has finally started rolling out Android 7.0 Nougat for Moto Z smartphone users in India. The update brings a series of new features that users will love.
Moto Z smartphones follow Moto G4 and Moto G4 Plus, which were the first ones to get the Android 7.0 Nougat in the company's smartphone portfolio. But the premium nature of the Moto Z smartphone unlocks new features that couldn't be included in the Moto G4 series.
The biggest feature added to Moto Z phones after the update is Daydream compatibility, which is Google's innovative mobile VR platform. This also makes Moto Z the first non-Google smartphone to support the VR platform. The new feature will also be a part of Moto Z Force, which is yet to be launched in India.
"These are the first smartphones from another manufacturer to be recognized by Google as Daydream-ready devices - a distinction given to phones that have been certified for the Daydream platform and are built for VR with high-resolution displays, ultra-smooth graphics and high-fidelity sensors for precise head tracking," Motorola had said in its blog about Daydream support on Moto Z and Moto Z Force smartphones last month.
In addition to Daydream support, Moto Z users will also be treated with other features such as quick switch between apps by double tapping on the recent apps button, multi-window view to multitask and Work Mode to separate your personal life from your work.
If you have received the notification on your phones to download the update, select "Yes, I'm in." Follow the on-screen instructions to initiate the installation process and make sure your phone's battery is above 60 percent and you are connected to a secure Wi-Fi while updating the software. Users can also check for the update manually by navigating into Settings > About Phone > System updates.
Motorola had promised to rollout Android 7.0 Nougat for its smartphones by the end of this year. The Moto G4 and G4 Plus received the new software in October and the next devices in line to get updated are Moto X Style, Moto G Play (4th Gen), Moto X Play, Moto X Force, Moto Z Play and Nexus 6.