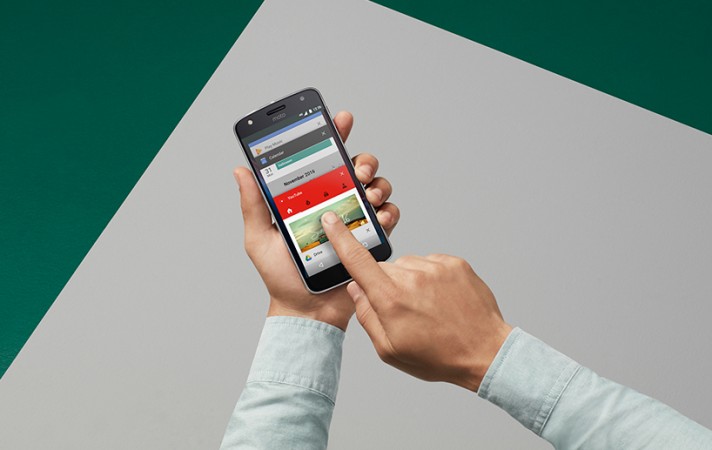 What makes Motorola phones so special is the fact that they receive the latest Android updates sooner than several other third-party OEMs. Currently, several Moto smartphone users are waiting for the latest Android 7.0 Nougat release for their phones. And now, Motorola has released a list of eligible phones for the upgrade.
The best way to understand whether or not your Moto smartphone will receive Android 7.0 Nougat is if you purchased it within the past year. But there are certain exceptions to that rule.
We have a list of Moto smartphones eligible for Android 7.0 Nougat, which will be available before this year-end. The company's latest smartphones, Moto Z and Moto G4 will be among the first ones to receive the update, but you can also find the other phones that will be updated in the days to come.
Moto G (4th Gen)
Moto G Plus (4th Gen)
Moto G Play (4th Gen)
Moto X Pure Edition (3rd Gen)
Moto X Style
Moto X Play
Moto X Force
Droid Turbo 2
Droid Maxx 2
Moto Z
Moto Z Droid
Moto Z Force Droid
Moto Z Play
Moto Z Play Droid
Nexus 6
"Are you ready for the sweetest OS update yet? It's one that speaks your language (particularly if you speak fluent Emoji), offers the ability to seamlessly switch between apps with just a double-tap, more efficient notification controls and improved battery and data saver features," Motorola said in an official blog post.
In India, the Android 7 Nougat's release will be available to Moto X Play, Moto X Style, Moto G4 Plus (4th Gen), Moto G Play (4th Gen), Moto G (4th Gen), Moto Z Play and Moto Z. The smartphones that will not be updated beyond Android Marshmallow are Moto G Turbo, Moto G (3rd Gen), Moto Turbo, Moto E 4G (2nd Gen), Moto G (2nd Gen) and Moto X (2nd Gen). The handsets that will be stuck on Android 5.1 Lollipop are Moto E 3G (2nd Gen), Moto X, Mot G and Moto E.