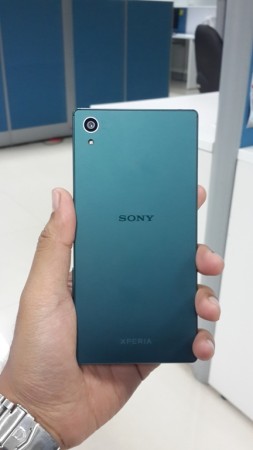 After initially releasing Android 6.0 Marshmallow for Xperia Z5 in Japan, Sony has started rolling out the latest version of Google's Android OS to its latest flagship and its variants around the globe. According to media reports, Sony's Xperia Z5 Premium and Xperia Z5 Compact are receiving the firmware build 32.1.A.1.163 along with the Xperia Z5.
The software build 32.1.A.1.163 is for Android 6.0 Marshmallow, as per Sony's official support website, and it started rolling out Monday. According to the Xperia Blog, the latest software update does not include Google's security patches released last month, but adds other native Marshmallow features.
As for the changes, Android 6.0 Marshmallow for Xperia Z5 series includes enhanced privacy settings for app data permissions, introduction of Doze and App Standby for at least 30 percent extended battery life, new gestures to switch between different camera modes and Direct Share to instantly share recent contacts, app lists and activities with friends.
Sony missed the Stamina Mode for Xperia Z5 in the latest firmware, but the Doze feature in Marshmallow fills the void. Sony added Xperia Messaging in its new update to bring creative communication through in-app stickers.
Sony said on its website the OTA (over-the-air) software updates are time and country-specific, so you can check for the new software by accessing "Settings" on your phone, then "About Phone > Software Update". Wi-Fi is recommended to avoid data overages.
Another report on Sony's Android 6.0 Marshmallow rollout revealed the new software is arriving to former flagships Xperia Z4 and Z3+ series devices. Sony has confirmed a list of Xperia smartphones eligible for the Marshmallow update. They include the Xperia Z3, Xperia Z3 Compact, Xperia Z3 Tablet Compact, Xperia Z2, Xperia Z2 Tablet, Xperia M5, Xperia C5 Ultra, Xperia M4 Aqua and Xperia C4.