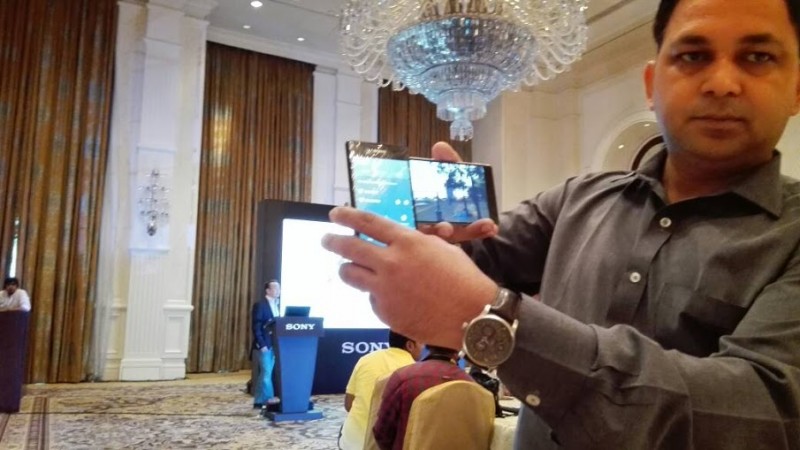 Sony is taking longer than expected in rolling out Android 6.0 Marshmallow update to its devices, but that doesn't mean it has sidelined it all together. In fact, the Japanese technology giant has started seeding the Marshmallow beta with a new feature called 'soft charging' to the Sony Xperia Z2, Xperia Z3, and Xperia Z3 Compact, giving a hint that the firmware update will come to the devices soon.
Sony Mobile has started rolling out Android Marshmallow beta with soft charging feature that can extend battery life to the Sony Xperia Z2, Xperia Z3, and Xperia Z3 Compact, according to XperiaBlog. The update comes with build number 23.5.A.1.238, and Xperia Home launcher that fixes bugs.
After getting the firmware beta update, users of the device will receive "Charging optimization is enabled" message when they first charge their phone. The feature can be disabled by going to Settings > About phone > Status > Charging optimization.
The Android 6.0 Marshmallow update also comes with several features like Doze, Now on Tap, Runtime Permissions and Google Now on Tap.
The firmware beta will be available only to a few devices like the Xperia Z2 (D6503), Xperia Z3 (D6603) and Xperia Z3 Compact (D5803) that were under previous beta programme released by Sony. The beta version is expected to be rolled out to the eligible handsets in the next couple of days.
It may be mentioned that the Xperia Z2, Xperia Z2 tablet, Xperia Z3, Xperia Z3 Compact, Xperia Z5, Xperia Z5 Premium and Xperia Z3+ in select markets, including America, India and Canada have received the firmware. Other devices that are eligible for the OS are the Xperia Z4 Tablet, Xperia Z3 Tablet Compact, Xperia M5, Xperia C5 Ultra, Xperia M4 Aqua and Xperia C4.