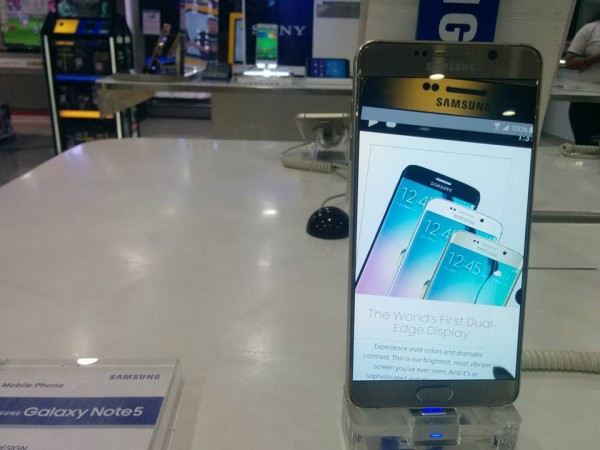 Samsung has finally started rolling out Android 6.0.1 Marshmallow OTA (over-the-air) update to its flagship devices, the Galaxy S6 and Galaxy S6 edge, in South Korea and Poland. So, it appears like it's just a matter of time before the firmware is made available to other devices eligible for update.
Interestingly, the South Korean electronics giant has skipped Android 6.0 Marshmallow and opted for the latest version Android 6.0.1 instead for its current flagship devices. So it is not known if it will roll out Android 6.0 Marshmallow or the new version to other devices.
According to Telepolis (via SamMobile), the Galaxy S6 and Galaxy S6 edge devices in Poland have received Android 6.0.1 Marshmallow update. It came a few days after reports emerged that the same devices had received the firmware update in South Korea.
Samsung hasn't announced Android 6.0 Marshmallow update schedule for its devices, but it can come any time now that a couple of devices have received it. Reports have it that the Galaxy Note 5 too has got the firmware, but it is yet to be confirmed.
It was earlier reported that Samsung might release the firmware update to the Galaxy Note 5 in December before rolling it out to the Galaxy S6, Galaxy S6 Edge and Galaxy S6 Edge+ in January, but that didn't happen. There were also reports that the Galaxy Note 4 and Galaxy Note Edge will get the firmware update in February, Galaxy A8 in March, and Galaxy S5 and Galaxy Tab S 10.5 in April.
According to reports, several Samsung devices like Galaxy Note 5, Galaxy Note 4, Galaxy Note 4 Duos, Galaxy Note Edge, Galaxy S6 edge+, Galaxy S6 Duos, Galaxy S5, Galaxy S5 Neo, Galaxy A5, Galaxy A3, Galaxy A8, Galaxy S5 LTE-A, Galaxy Alpha, Galaxy A7, Galaxy E7, Galaxy E5, Galaxy J7, Galaxy J5 and Galaxy J2 will get Android 6.0 Marshmallow update. However, it may take weeks, even months, for some devices to get the firmware update.