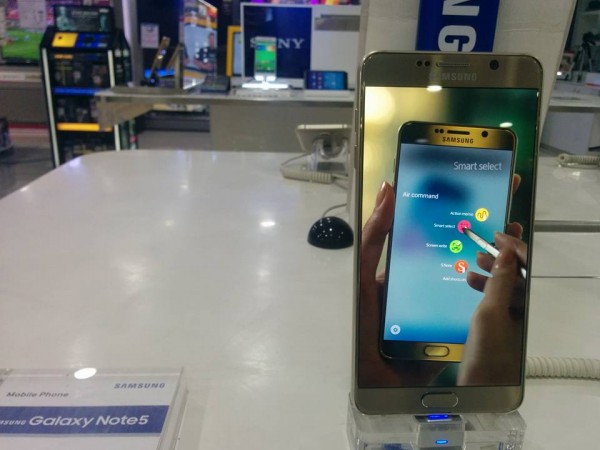 Google has released the developer preview of its new operating system, Android N, but most Samsung's flagship and high-end devices are yet to get even the Android 6.0 Marshmallow that was released last year. Now, reports suggest that the firmware will come AT&T's variant of Samsung Galaxy Note 5 and Galaxy S6 soon.
AT&T's representatives told its customers that Android Marshmallow would be rolled out to the Galaxy Note 5 Saturday, March 13, and to the Galaxy S6 Sunday, reported SamMobile citing conversation on XDADevelopers forum. It didn't mention if the OS to be seeded is the Android 6.0 or the Android 6.0.1 version.
However, the carrier hasn't made any official announcement on the roll out of the firmware to its devices, which means the message reportedly sent out by AT&T's representatives can turn out to be false.
Interestingly, there is no report of the Galaxy Note 5 devices in the U.S. receiving the firmware till the time of filing this report. The device is supposed to get the OS Saturday, according to reports.
It has been reported that Verizon has rolled out Android 6.0.1 Marshmallow update to its variant of Galaxy Note 5. There are also reports T-Mobile has seeded the firmware update to the Galaxy S6 and Galaxy S6 edge devices. Samsung first released Android 6.0.1 Marshmallow update to its Galaxy S6, Galaxy S6 edge and Galaxy S6 edge+ handsets in its home country, South Korea.
Android 6.0 Marshmallow download notification should ideally appear on the screen of your device when OTA update is rolled but you can manually check availability of the new software by going to – 'Settings' >> 'About phone' >> 'System updates' >> 'Check For Update'.
Samsung is expected to make the firmware available to its migh-end devices like Galaxy A3, Galaxy A8, Galaxy Alpha, Galaxy A7, Galaxy E7, Galaxy E5, Galaxy J7, Galaxy J5 and Galaxy J2 besides the flagship handsets.