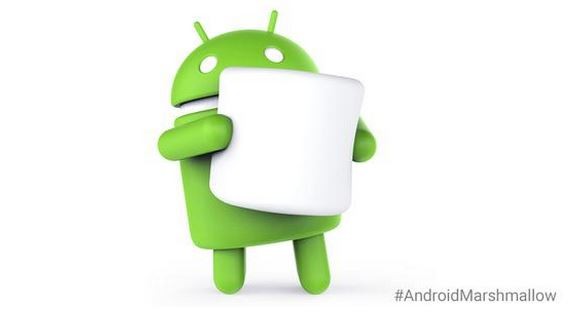 Google's mobile OS development team Android has released the latest v6.0.1 Marshmallow factory images to Nexus series devices.
The new Android 6.0.1 Marshmallow (build version: MMB29K) has been made available to Huawei Nexus 6P, Nexus 5X, Nexus 6 (2014), Nexus 5 (2013), Nexus 7 (2013), Nexus 9 (2014) and another version MMB29M has been deployed to Nexus Player (set-top-box).
It brings around 200 Unicode 9 Emojis and new navigation bar for tablets. The 'back' and 'home' buttons have been moved to the left, whereas the 'overview' button has been shifted to the right.
The new v6.0.1 brings back the 'until next time' option to Do Not Disturb feature. It was first introduced in the Android's v5.1 but was ditched in the Android v6.0. It also brings security patches and bug-fixes.
But it is not yet ascertained whether the company has incorporated fix for the display bug affecting Nexus 5X, 6P and Nexus Player or not.
Read more: Google acknowledges Android Marshmallow bug affecting Nexus Player, 5X, 6P; MR update on way
[Disclaimer: This procedure is very technical and should be performed by a person with sound knowledge of manual software installation of Android devices. If the installation process is not followed properly, there are chances of the device getting bricked or may even lead to the device being permanently irreparable. IBTimes India cannot be held responsible for any damage or claims from readers if the procedure does not yield the required results or if devices get bricked. Hence users are advised to proceed with caution or just wait for a day or two to install new software with very less effort via OTA].
Here are the download links of the software update released to Nexus devices:
| | | | |
| --- | --- | --- | --- |
| Models | Device Type | Android build-number and version | Factory image download link |
| Huawei Nexus 6P | GSM/LTE | Android 6.0.1 Marshmallow (MMB29K) | Link |
| LG Nexus 5X | GSM/LTE | Android 6.0.1 Marshmallow (MMB29K) | Link |
| Motorola Nexus 6 (aka Shamu) | GSM/LTE | Android 6.0.1 Marshmallow (MMB29K) | Link |
| HTC TCHTNexus 9 (aka volantisg) | LTE | Android 6.0.1 Marshmallow (MMB29K) | Link |
| HTC Nexus 9 (aka Volantis) | Wi-Fi | Android 6.0.1 Marshmallow (MMB29K) | Link |
| LG-Google Nexus 5 (aka hammerhead) | GSM/LTE | Android 6.0.1 Marshmallow (MMB29K) | Link |
| Asus-Google Nexus 7 (aka razor) | Wi-Fi | Android 6.0.1 Marshmallow (MMB29K) | Link |
| Asus-Google Nexus 7 (aka razorg) | LTE | Android 6.0.1 Marshmallow (MMB29K) | Link |
| Nexus Player aka fugu | Set-top box | Android 6.0.1 Marshmallow (MMB29M) | Link |