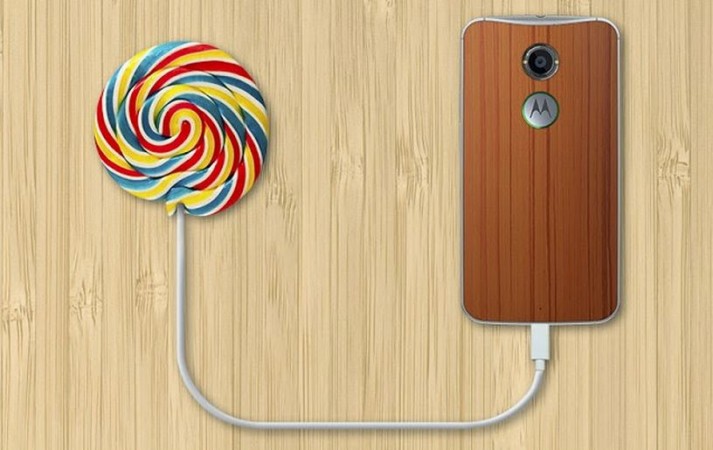 If you are eagerly waiting for Google's Android 5.1 Lollipop update on your Moto X smartphone, you might hear some good news soon. In a brief Google+ post, Motorola's senior director of software product management David Schuster confirmed that Moto X (Gen 1) in Canada, Brazil and the United States have received the Android 5.1 Lollipop upgrade over-the-air. The update process will continue in other countries too.
Going by Schuster's g+ post last week, owners of the original Moto X smartphone will receive the Android 5.1 Lollipop update in Australia, Belgium, Hong Kong, India, Kuwait, Malaysia, Netherlands, Oman, Qatar, Saudi Arabia, Singapore, Spain and United Arab Emirates. The tech giant started soak testing the latest software on both of its Gen 1 and Gen 2 Moto X smartphones last week, which is the final stage before public release of any software.
Schuster also updated its Google+ status on Tuesday about a road bump with regards to Moto X Pure Edition (Gen 2) upgrade in the US.
"As many of you know we had started a soak test a couple weeks ago and discovered an issue which we need to address. Over the past weekend we restarted the soak test. I will keep you posted on its progress," Schuster wrote.
Motorola will also upgrade its Moto X (Gen 2) variant in various markets. The company has commenced soak testing for the latest software for Moto X (Gen 2) in Australia, Belgium, Denmark, Greece, Hong Kong, Indonesia, Italy, Malaysia, Netherlands, New Zealand, Norway, the Philippines, Poland, Singapore and Sweden, which will receive Android 5.1 in the coming days.
For those who have updated to the latest software will witness a few changes such as Motorola Assist, Moto Voice, Moto Actions, and Motorola Active Display alongside some additions to the Quick Settings menu, Guest mode, screen pinning, app optimization using Android Runtime and Smart Lock, according to Motorola's release notes.