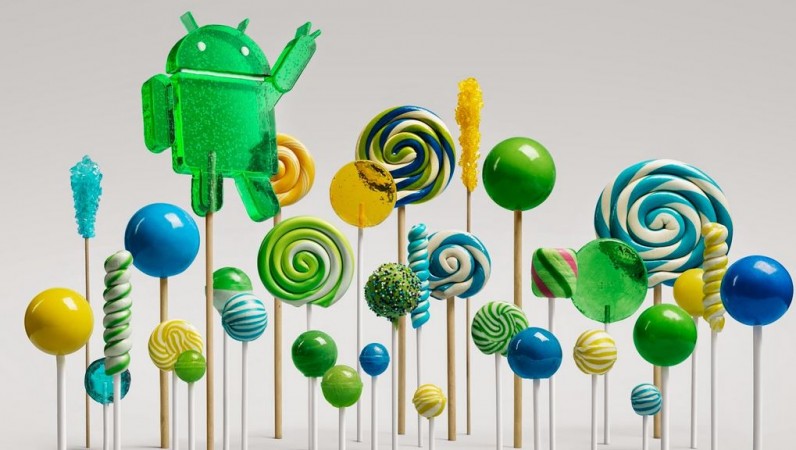 Last week, Motorola had initiated Android 5.1 Lollipop soak test for Moto X (both 2013 and 2014) models of AT & T and US Cellular.
Now, the company has started firmware pre-testing on Moto G (1 Gen) LTE and Verizon's Moto X (2014) as well.
"We are excited to announce a new software update for Moto G with 4G LTE by Motorola. This update brings Android™ 5.1 Lollipop to your phone along with other improvements," said the company on its official forum.
[For more on firmware change-log details, HERE]
Later, David Schuster, senior director of software product management at Motorola, via Google+, added that the company has initiated the soak test for Verizon's Moto X (2014) as well.
If the company is satisfied with the feedback from the users, it will probably commence the mass rollout of the update by next week.
Read more: Why Motorola Skipped Android v5.0 Lollipop to v5.1 for Moto X (2013)?
The new Android v5.1 Lollipop firmware is a very important update of the Android Lollipop OS series as it is said to fix some of the most nagging bugs such as- Wi-Fi tethering issue, Bluetooth connectivity, CPU wake-locks - which result in heavy draining of battery, Chrome crash during launch, deletion of SMSs when SIM memory gets exhausted and many more.
Other key improvement exclusive to the Moto X device is gesture-controlled flash light launcher via Moto Action app. Once Moto X user gets updated to new Android 5.1 Lollipop, they can just swing the phone twice to activate the flash light, thus reducing the time for going through mobile phone apps.
For the uninitiated, Moto X (2014) already boasts of few gesture-control features like camera launcher (just need twist the phone twice to launch camera), waving once to silence an incoming call, or passing your hand above the screen for Moto Display and now the new flash-light launcher will further enhance the user-experience.
How to install Android 5.1 Lollipop update on Moto series devices via OTA
If users are getting update notification prompt on their devices:
Step 1: Select – 'Yes, accept'
Step 2: After you finish downloading the update, select 'Install now'
Step 3: When the software is installed, the phone will automatically restart
Step 4: Now, your phone will be updated to the latest version
Users can also check manually for updates by going to:
Settings >> About Phone >> System updates>> check for updates
Here are the official change-log list details of Android 5.1 Lollipop for Moto X (2014):
Notifications and interruptions
Improvements include use of:

Blocking interruptions until the next alarm. This option appears only when you have set an alarm within the next 12 hours. It prevents you from losing any alarm by choosing the "No interruptions."
You can enter a sleep schedule in advance. For example, if you go to bed earlier and change your notification settings, choose "Until your downtime over." This option is visible when downtime is inciar within 4 hours of schedule.
Adding an icon in volume settings panel that matches those that will appear in the status bar (None, Priority).
You can now change the notifications volume controls while the media is playing. With the volume controls displayed, tapping the bell icon displays the notification volume controls.

Alert notifications
In addition to ignore an alert notification, you can slide up to remove it from your screen. It will remain in the tray notifications and you can ignore it later.
Quick Sets
You can select different Wi-Fi access points or other Bluetooth devices paired with a new drop-down menu with the most frequently used icons. Conditional settings appear if you use the one-time, as "Invert Colors" or "Wi-Fi Router," can now be hidden by pressing the icon for an extended time.
Device Protection
Lost or stolen devices remain locked until you log in with your Google account even if restored to factory settings. To automatically activate this feature and set a PIN, a password or a screen lock pattern, you must register a Google account on your device.
Performance
Improvements in Android Runtime (ART), resulting in faster startup times for applications.
Lock screen
If you enabled the setting screen, the distance to slide further increased to reduce interactions.
Bug fixes
Problems fixed in this version include:

The clock in the status bar is not updated and alarms are not disabled
You can not delete SMS when the SIM card is full
No sound Touch to make a call
Floating point calculations with calculator
Crash when opening Chrome
Frequent reboots when watching Netflix
Wi-Fi does not automatically reconnect to the home Wi-Fi network
Wi-Fi does not connect after spending the night in idle mode
Wi-Fi connection problems with several routers in a local
Bluetooth detection is not enabled when updating your settings
Locks CPU that contribute to excessive spending battery
Connection problems and synchronization with MS Exchange servers
APN incorrect standard
Can not unlock the SIM with a PIN / PUK code
Can not play fixed content
General stability improvements
Related