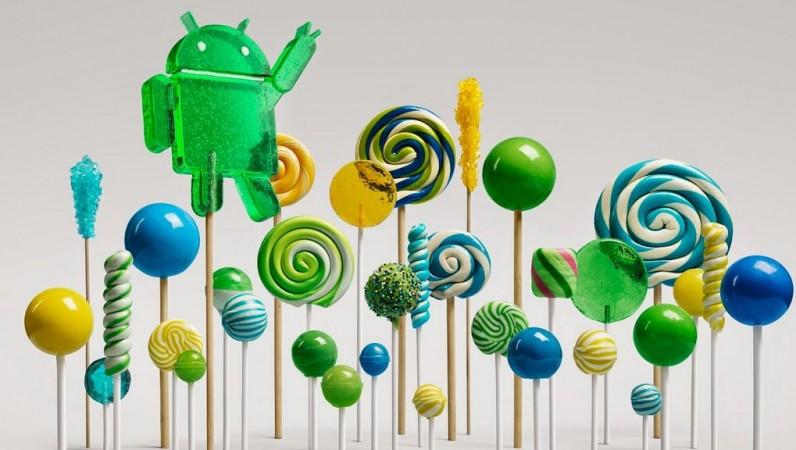 Motorola has reportedly released the latest Android 5.1 Lollipop update via OTA (Over-The-Air) to its second generation budget smartphone Moto E.
Few Moto E (2015) owners residing in the US have confirmed on XDA Developers Forum that they just received the Android 5.1 Lollipop OTA update notification on their devices.
The new update is said to be around 260MB in size and brings bug fixes, performance tweaks, improved heads-up notifications, quick-setting options and also a value-added feature Device Protection, which, when enabled, locks lost or stolen devices until the original owner signs in with his or her Google account, even if reset to factory settings. [scroll down for complete change-log details].
How to install update via OTA (Over-The-Air) on Moto E (2 Gen):
If you have received a notification message for this update:
Select "Yes, I accept".
After you finish downloading the software, select "Install Now".
When the software is installed, the phone will automatically restart.
Now, your phone is updated with the latest version 23.11.15.
We would like to remind that OTA updates are released in phases, so it will some time to reach all users. As of now, there is no word on when Motorola will release the update to other regions of the world (including India). If history is any indication, the company is likely to extend the OTA update deployment process by May-end or June.
People can check for updates manually by going to Settings >> About Phone >> System Updates >> Download
Once downloaded, the phone will automatically re-start and get upgraded to the new firmware.
In a related development, Motorola has begun Android 5.1 Lollipop soak test on Moto X in select regions in the US and Brazil. The company has announced that the mass release will commence in few weeks.
The news comes just days after the company posted the change-log details of Android 5.1 Lollipop on Moto X (2013).
"I know that a lot of people have been asking about the status of the Moto X (1st Gen) Lollipop upgrade. I can see the frustration and in some cases the anger about how long it has taken to get the upgrade deployed. It has been a struggle due to the lack of support from some of our partners but I am glad to announce that we are starting TestDrive in both the US and LatAm. If all goes well we should start full deployments in a few weeks," said David Schuster, Senior Director of Software Product Management, Motorola, on his Google+ account.
[Read more: Why Motorola Skipped Android v5.0.2 Lollipop to v5.1 for Moto X (2013) ]
Change-log details of Motorola Moto E (2 Gen):
Notifications & Interruptions
Usability improvements include:

Block interruptions until your next alarm. This choice will show only when you have an alarm set within the next 12 hours. It will prevent you from missing an alarm when you choose 'No interruptions'.
You can choose to enter a scheduled downtime early. For example, if you are going to bed early and change your notification settings, you can choose "Until your downtime ends". This option will be visible when within 4 hours of the scheduled start of your downtime.
Adds icons to the volume settings panel that match those that will show in the status bar (None, Priority).
You can now alter notification volume controls while media is playing. With the volume controls showing, a tap on the bell icon will bring up notification volume controls.

Heads-up
Notifications
In addition to dismissing a heads-up notification, you can now swipe it up to remove it from your screen. It will remain in your notifications tray and you can dismiss it later.
Quick Settings
You can quickly select different Wi-Fi access points or different paired Bluetooth devices with a new pull-down menu on each tile. Conditional settings tiles that only show if you use the feature - like "Invert Colors" or "Hotspot" - can now be hidden via a long-press on the tile.
Device Protection
Lost or stolen devices will remain locked until you sign in with your Google account, even if reset to factory settings. Note that you must have a Google account on the device to automatically enable this feature and set a PIN, password or pattern screen lock.
Performance
Improvements in the Android Runtime (ART) lead to faster application launch times.
Lockscreen
If you have enabled Ambient Display, the minimum swipe distance has increased to reduce accidental interactions.
Bug Fixes
Issues fixed in this release include:

Clock in the status bar isn't updating and alarms are not going off
Can't delete SMS messages when the SIM card is full
No ringer audio while making an outgoing call
Calculator floating point calculations
Chrome crashes on launch
Frequent restarts while watching Netflix
Wi-Fi will not automatically reconnect to your home Wi-Fi
Wi-Fi not connecting after being idle all night
Wi-Fi connection issues with multiple routers in one location
Bluetooth discovery is not triggered when you refresh settings
CPU wakelocks that contribute to heavier battery drain
Connection and synchronization issues with MS Exchange servers
Incorrect default APN
Can't unlock the SIM with a PIN/PUK code
Can't play 'pinned' content
General stability improvements